When launching the cart editor for the first time, you'll be shown a relatively 'blank' looking canvas to build from.
How the canvas looks will depend on that cart type you previously chose (like the standard cart style or the 'sales cart' layout shown below).
Here's an example of launching the cart editor for a product with a bump product using the 'standard' cart style for the first time.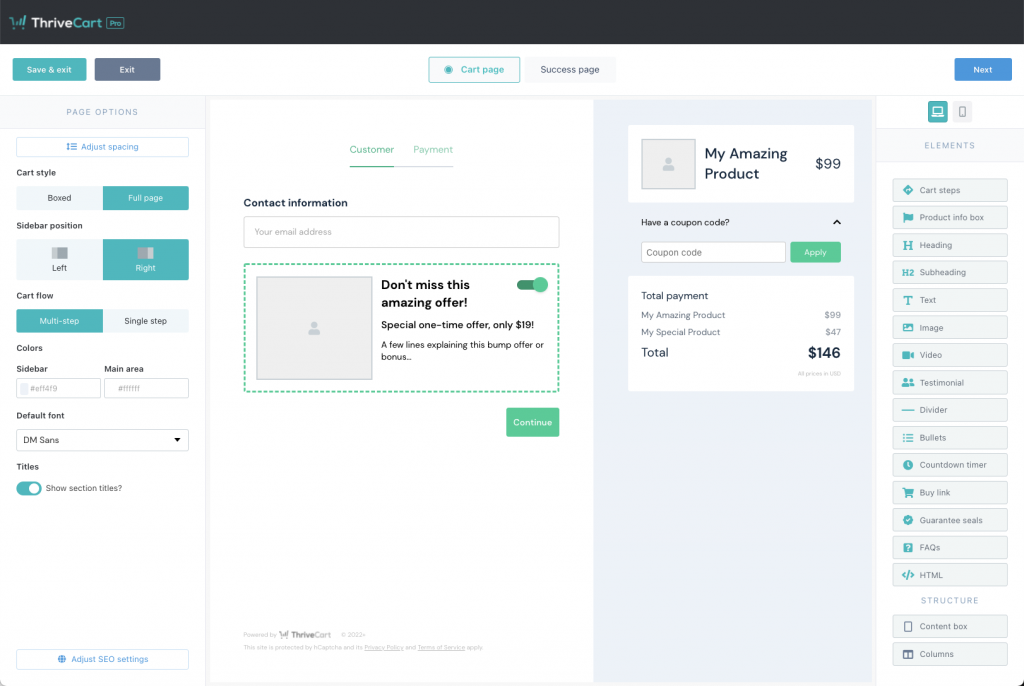 If you're new to editors, it can look a little overwhelming, but don't worry, everything is laid out in a specific way;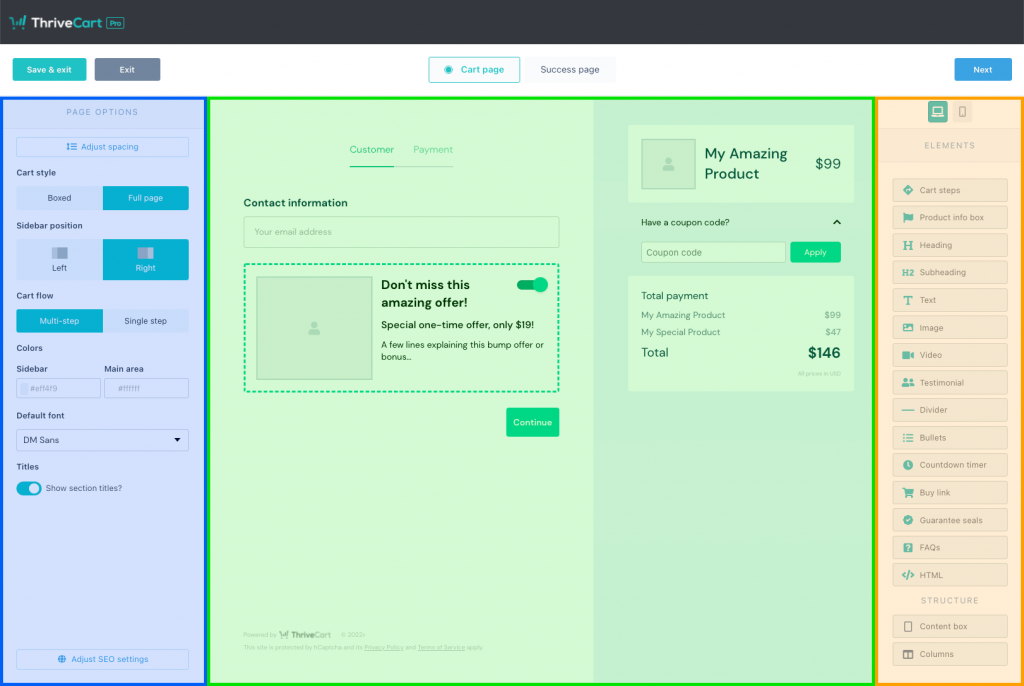 Like any page editor, you can drag elements (right-hand column) into the editor area (centre column). You can then rearrange elements once they're added to the editor area.
When you select an element, you'll have a range of options shown in the left-hand panel, letting you change the settings of that element. Some elements will even let you select sub-elements, such as text or images so that you can further customise the very individual pieces.
Want to reuse elements on different pages or on the same page?
Create a preset!
ThriveCart allows you to easily create presets of elements on your checkout pages so that you can recreate/use them without having to build them again.
Simply select the element in the main editor area, then in the left-hand column at the bottom – choose the option to save as a preset.
Then when you select the same element type in this page or another page in your account, you can use the 'apply preset' button to turn that element into the same as what's been saved.
This is great for things like reusing testimonials, FAQs, content areas, and more!

Multi-step cart notes
Do you want to collect customer information over a single step or spread their personal/payment information across multiple steps?
Each checkout gives you the option to choose how you collect the data from your customers. Results have shown that multi-step checkouts typically convert higher than single-step checkouts.
To switch between the two, you can select the option in the left-hand menu.

For example, here's a checkout with a Single-step design: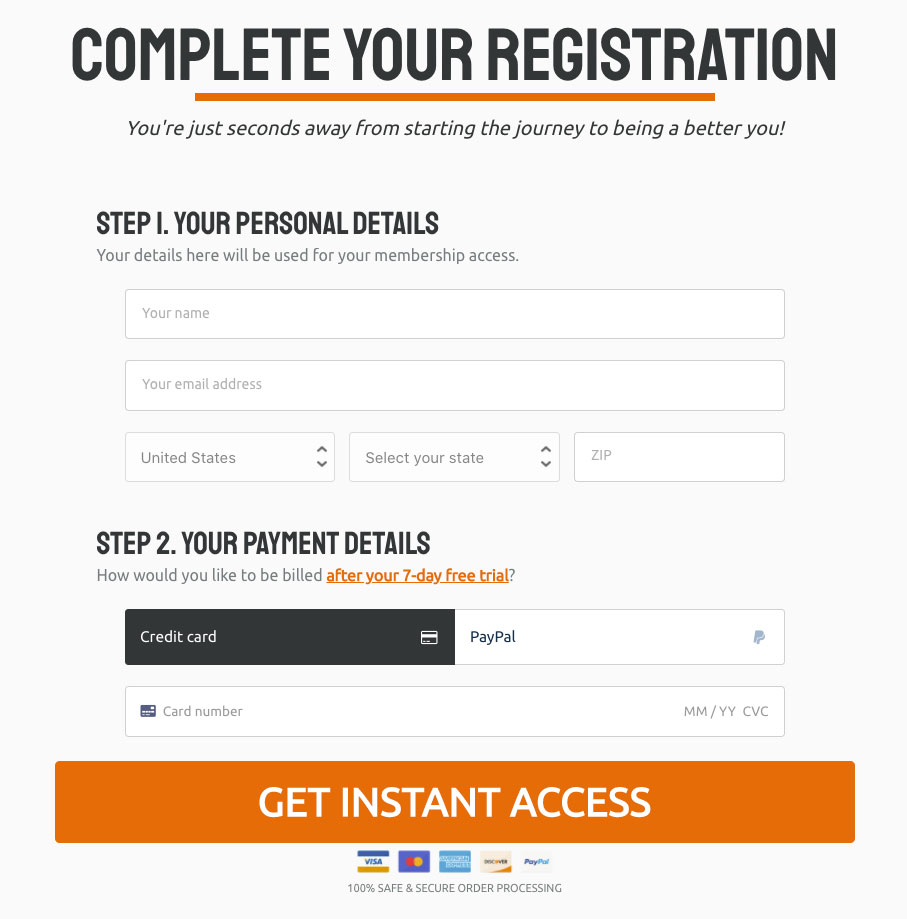 Compared to a Multi-step which breaks things down into different steps within the page itself and is hidden until they click through.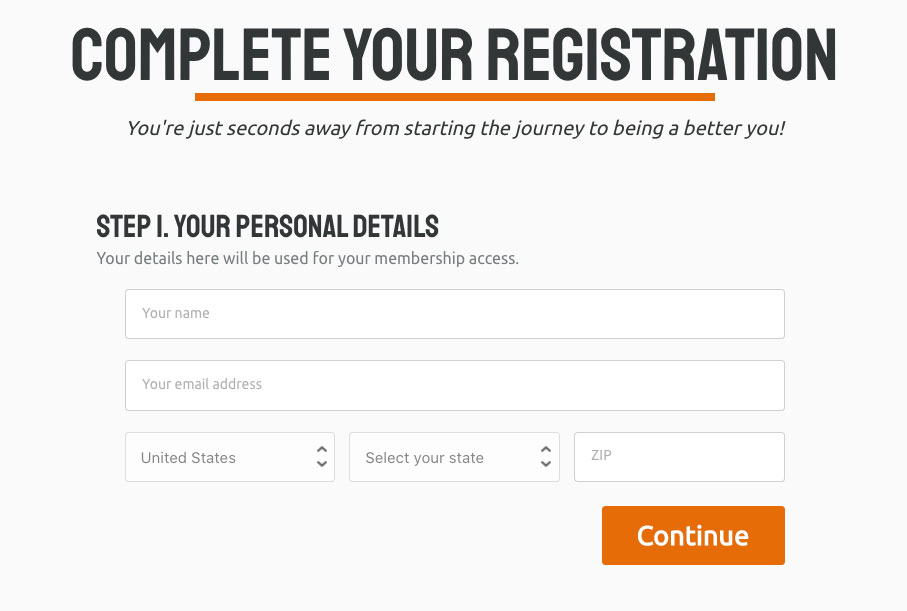 Something else to note with Multi-step checkouts is that you can have content set to show ONLY on specific steps.
When you go to drag or move elements around, you'll see a blue shaded background appear (see below for example). This symbolises the content area for that Step. So anything added within that area will only show on the step that you're on.
For example, you could drag the bump offer element out of this area into the general page section, switch to the payment step, and then move the bump into this step.
That way, the bump offer would only show to customers when they get to the payment step and not before.
This functionality gives you a huge amount of customisation.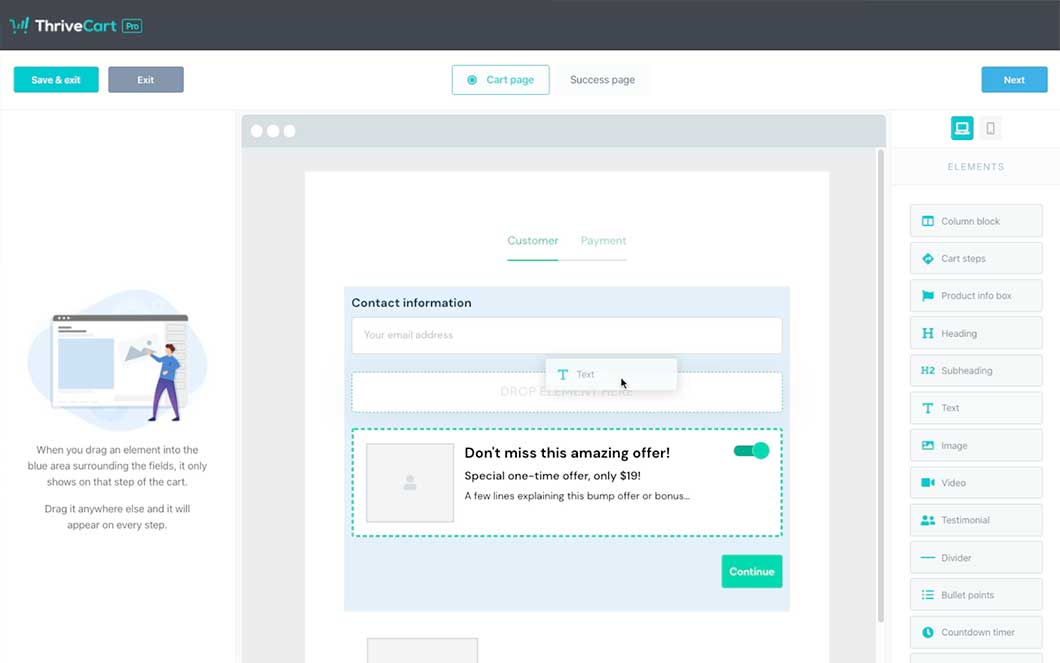 Looking for checkout designs?
Whilst we give you a blank canvas to build your checkout page from, we understand not everyone has a flair for design and we will be releasing a full gallery area of checkout and funnel designs you can import into your products.
For now, we have some designs available for import and you can find these below.
You can reach out to the friendly team in support if you have any questions or need any assistance with any of this.