After creating your products within ThriveCart, you're often going to want to look at setting up a funnel and adding upsells to offer your customers and their purchase.
This can be done with just a few clicks and either from when you've saved your product settings by clicking the customise sales funnel button under your checkout URL: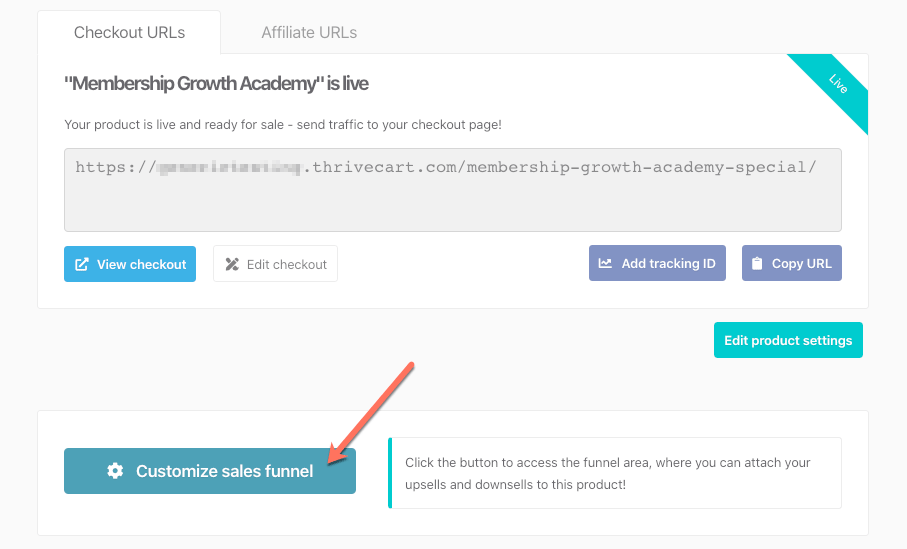 Or by clicking the Create funnel button from your products list:

You can then enable the sales funnel for the product [1], add any upsells & downsells to the funnel as needed [2] and then click the button to edit your upsell page [3].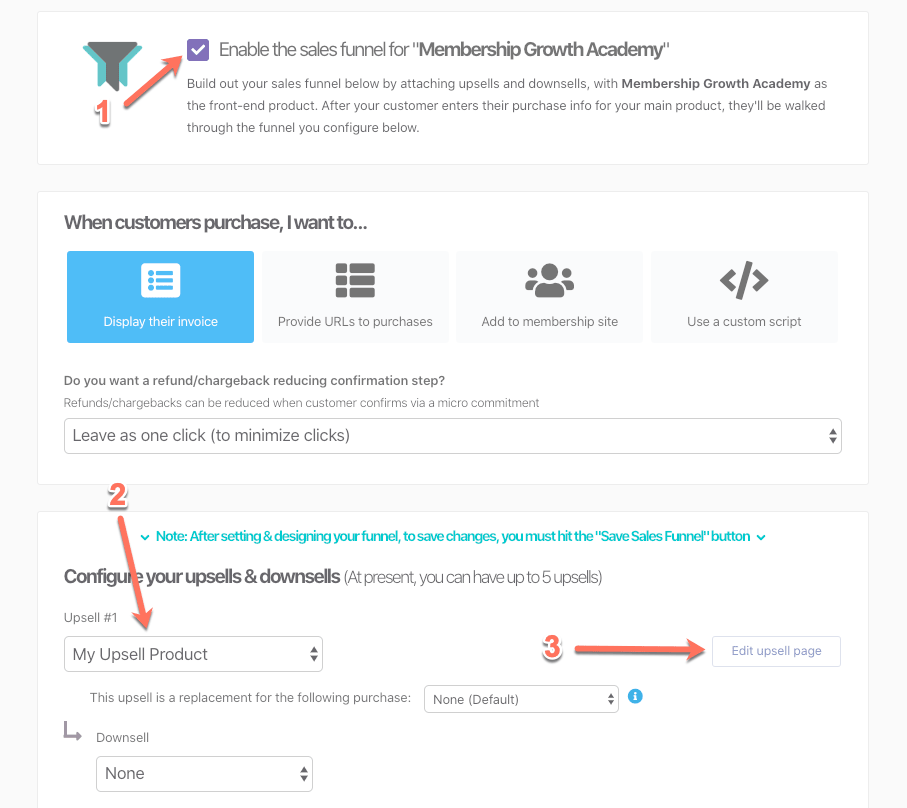 Upsell pages are created on a funnel by funnel basis. This allows you to have the same upsell across multiple funnels but customise its sales page and copy based on the specific funnel it's attached to.
Note: You can COPY an upsell page from another funnel if you would like to use the same content and page setup by clicking the Copy design from another upsell button when launching the editor.
When launching the upsell editor, you'll be shown the same style drag and drop editor that you have for your checkout page.
The left-hand sidebar will contain the options for the element that's currently selected, your centre area will be the upsell page as you're building it, and the right-hand sidebar will contain the different elements you can add to your page. You can also switch to mobile view, to then rearrange elements as you'd like them to display on mobile.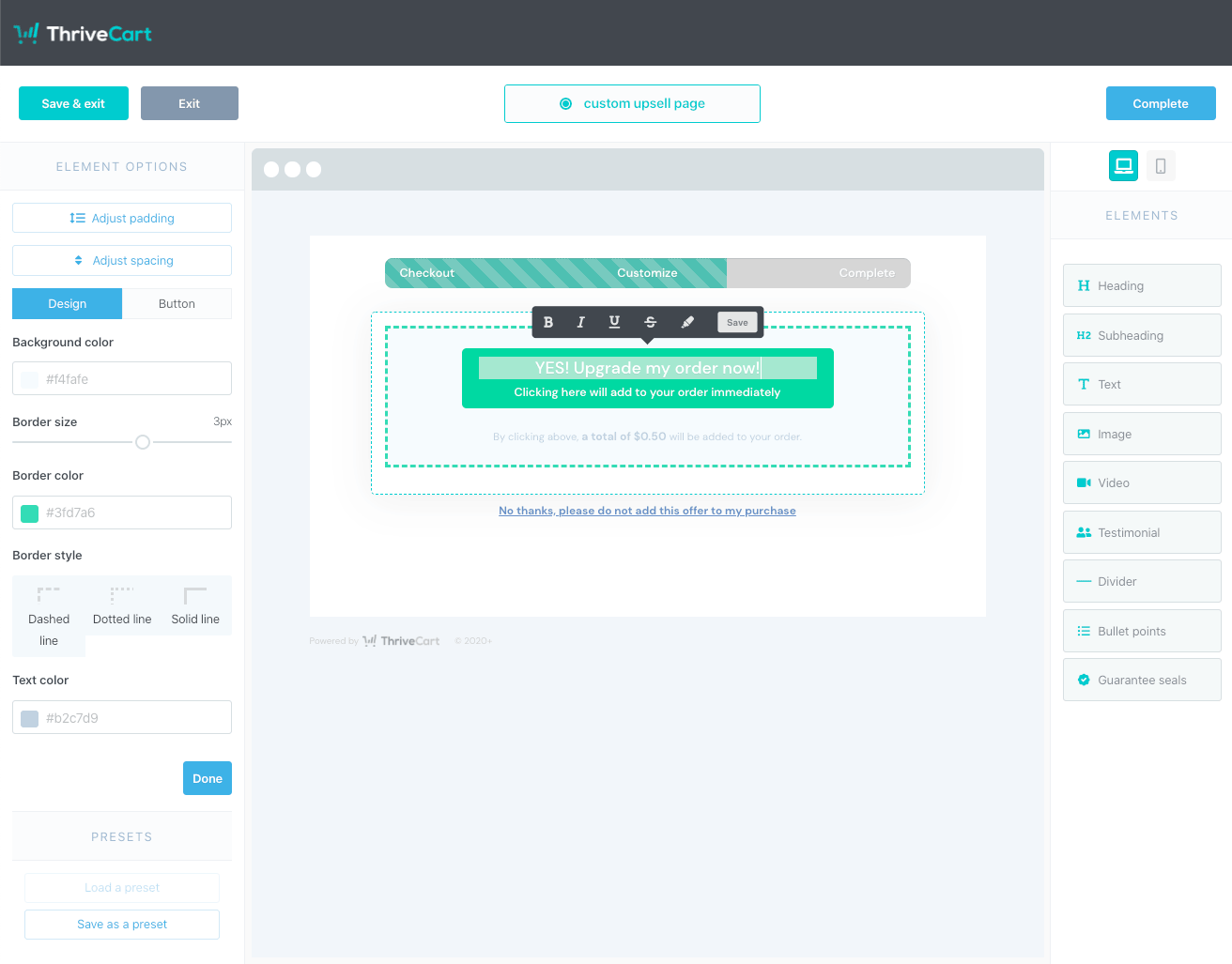 If you have any questions or need help creating upsell pages for your funnels, then please don't hesitate to reach out to us directly in support where we'd be happy to help!