ThriveCart has a range of frameworks that you can use to create your checkout page.
We have a range of checkout types including
Standard – where you have the checkout area split into 2 sections, with a main content and sidebar section. Content can be added to either area or above the checkout section.
Sales cart – designed for a single sales page type checkout where you can have content and then the checkout at the bottom (no sidebar)
Embeddable – an embeddable checkout that can be placed directly into a page on your website either in line with your own content or shown when a button is clicked
Popup – a checkout that can be added to your website and loaded in a popup when a button is clicked
All checkouts support single or multi-step (allowing you to either split customer and billing information into multiple steps or display all fields in one area).
To set the template style for your product when creating or editing your product settings, you simply need to head to the Checkout tab, followed by the Type tab.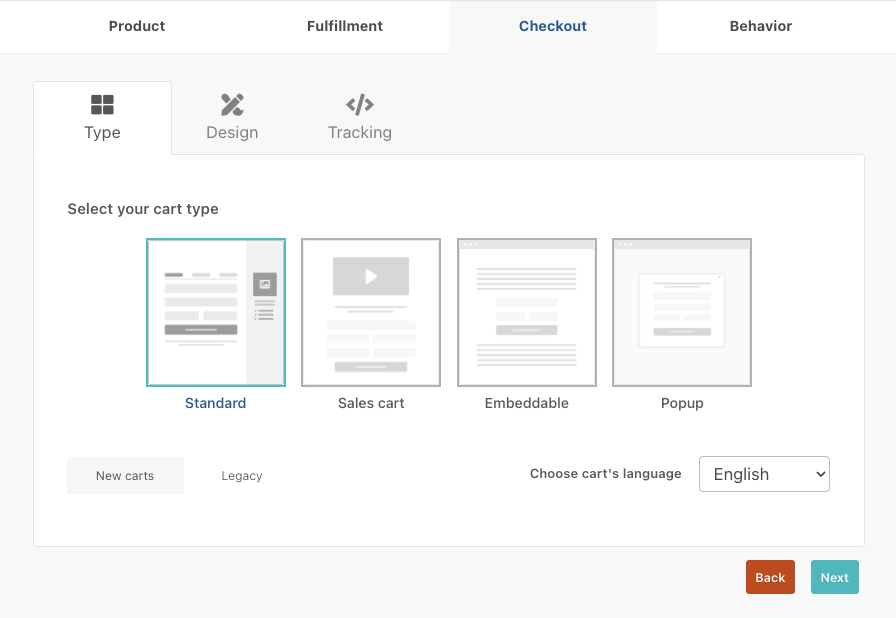 Once you've selected the type of cart framework you're wanting to use, you can click next to go to the Design tab.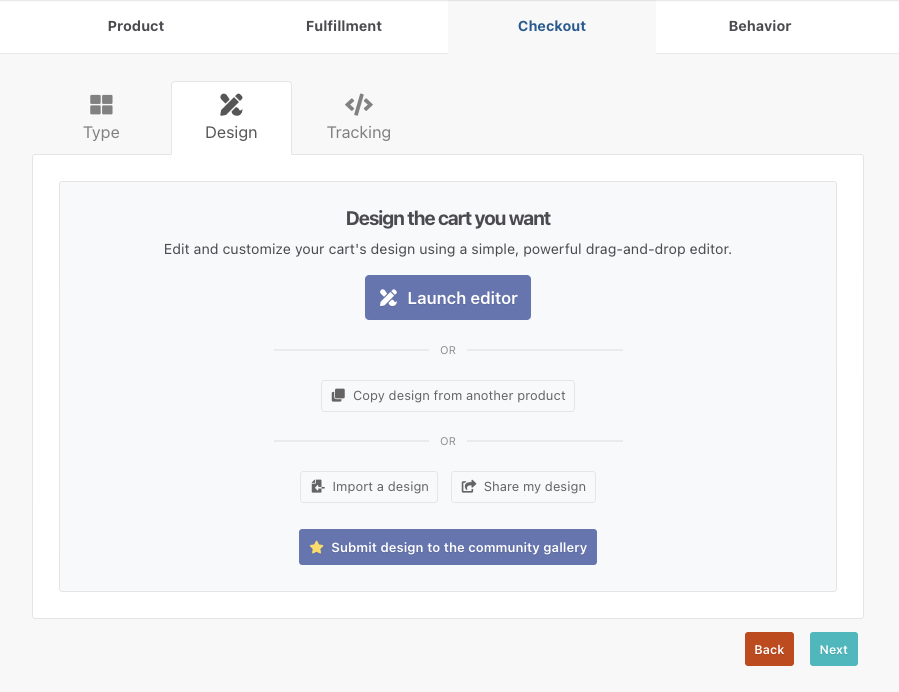 In this step you have some further options:
Launch editor – to be taken to the checkout editor where you can build and design your checkout and success page.
Copy design from another product – allowing you to copy the checkout design and content from another product in your account, easily with a couple of clicks.
Share or import another design – if someone has shared their design from their account with you, you can import this directly into your account using their unique share URL. If you have built your own design and wish to share this, you can also set that up here.