Google Pay allows compatible users to easily use their connected payment methods with their Google account, be that on their Android devices or when using Chrome on their desktop/laptop device.
Like Apple Pay, this option will only show on compatible devices, so if you enable Google Pay and cannot see it on your checkout, this will typically point to your device not being set up for Google Pay.
To enable Google Pay at your checkout, simply head into your product settings then go to Product > Processors and click the Edit processors button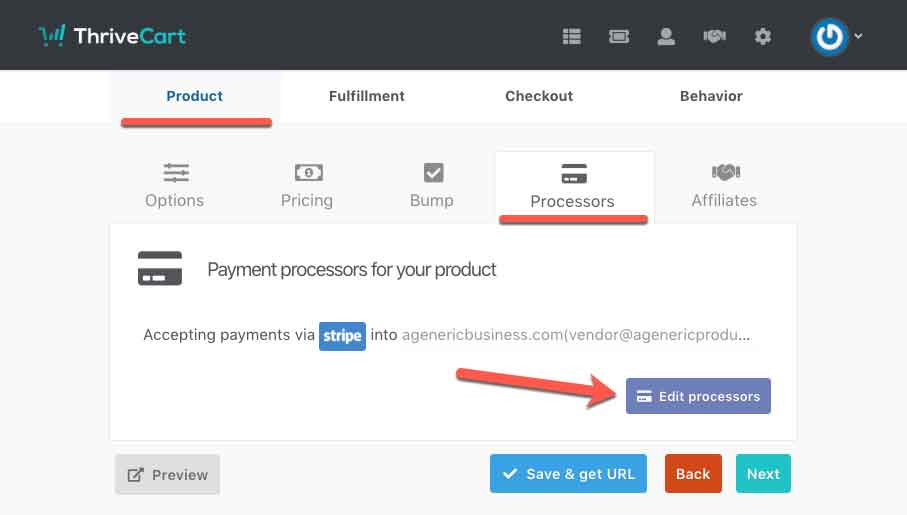 In the modal window that appears, you will need to ensure that you have Stripe selected as a payment option, then you can enable Google Pay by ticking the checkbox.
There is nothing else you need to do.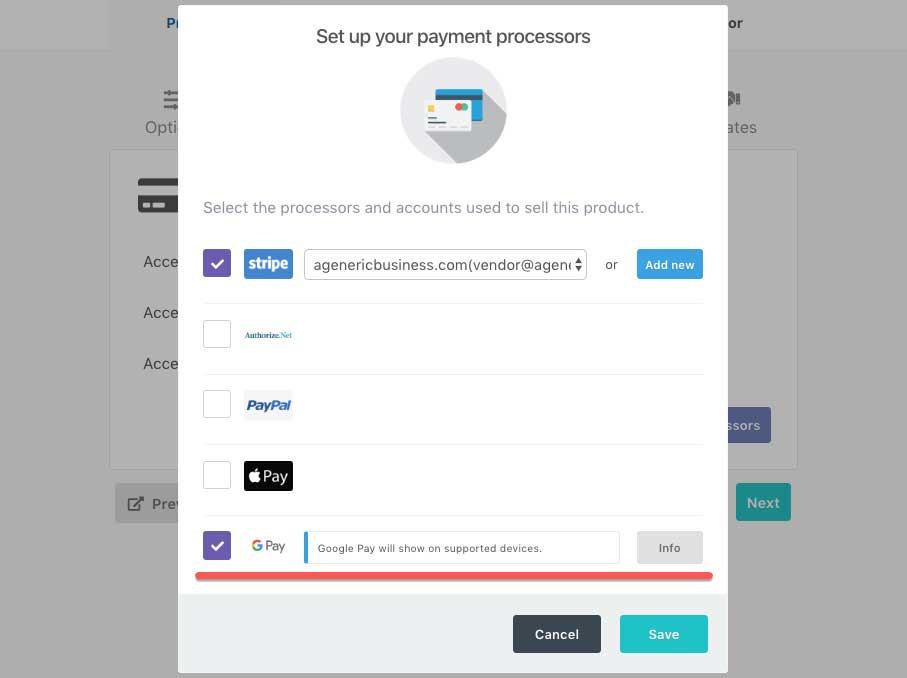 By enabling Google Pay on your checkout, you are agreeing to their terms of service.
Common Google Pay Questions
1. I can't see Google Pay on my checkout page
Google Pay will only show on your checkout on compatible devices. This requires Chrome (v61+) and/or an Android device (It's not going to show in Firefox, for example).
Additionally, for security, Google does not allow their payment option to be available within an iframe. So if you're using an embeddable checkout (either directly within a page or a popup cart), the Google Pay option will not show. It will only show on a hosted cart URL.