In this article, we look at using Google Analytics for tracking your customer information and (optionally) reporting purchase information back to your Google Analytics account.
Under your product settings, you'll need to go to Checkout > Tracking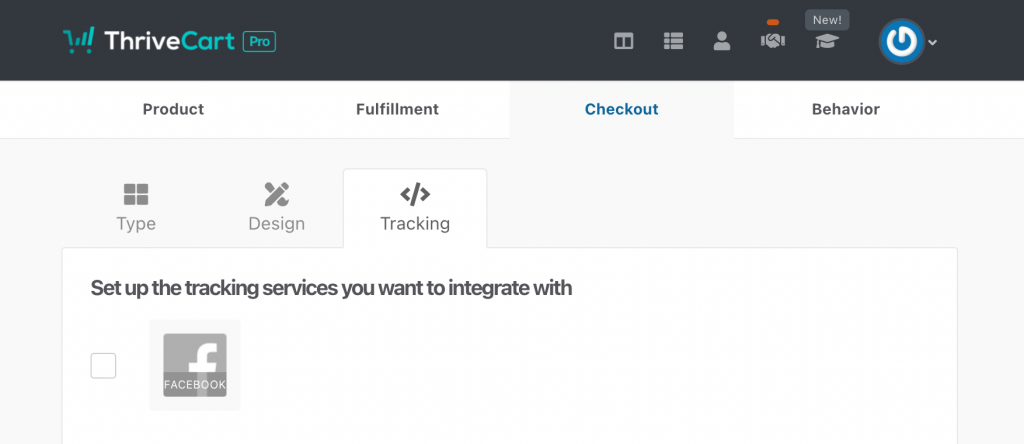 Here you can enable the option for Google, and you'll need to enter your Google Analytics tracking (property) ID into the field.
This typically looks like UA-XXXXXXXX-X
GA V4 is not supported in this field.

Once done, you can save your product, and your Google Analytics view and purchase event tracking are now saved throughout your product and funnel.
You do not need to add any further codes to your product or upsells/downsells. ThriveCart will automatically handle your Google Analytic codes throughout this products funnel and report back to GA:
Pageviews
Purchase data (for each product the customer buys), including currency, amount, product name.
To ensure orders are tracked, don't forget to enable eCommerce under your Admin > Ecommerce Settings area in Analytics too.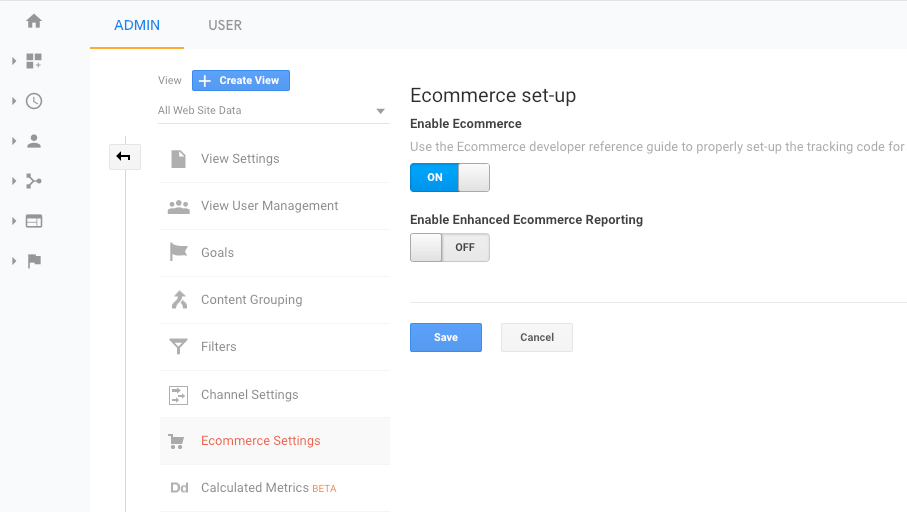 Using a custom success page?
Using the above method will also support custom success page redirection and the loading of purchase events prior to the redirect. You do not need to use the ThriveCart hosted success page for this method of Google Analytics integration.
Purchase events not showing in Analytics?
Events are not reported immediately in Google Analytics and there can be anywhere from 15 minutes to several hours before those events show.
To locate the events, you can navigate to your Conversions > Ecommerce > Overview area.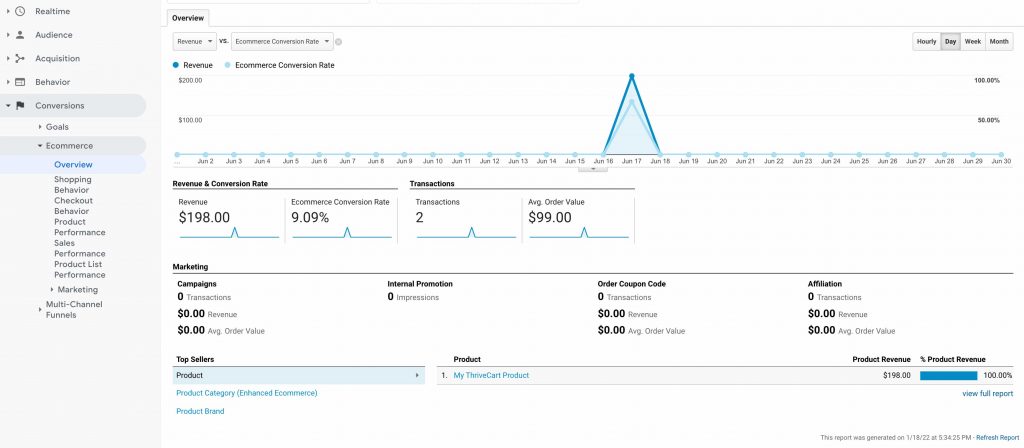 It's important to note that Google Analytics used what's known as 'client-side' Javascript tracking. This is where their 'pixel' code/script is required to run on the customer's device in order to be reported back to their platform.
If for any reason that code cannot run, then the event won't get tracked in Google Analytics. This could occur due to browser or extensions blocking the tracking script.