Your customer data is important to you, which is why at ThriveCart there are several different ways you can access this.
Typically, your customers and their information are going to be automatically passed through via your integrations to platforms like your autoresponder, membership systems, fulfilment services, payment processors, etc.
You can also have customer and transaction data sent via our Zapier integration or directly via webhooks and for more advanced users – you can pull this data from your account using our developer portal.
Finally, from within your dashboard we have various areas where you can download data as a CSV.
The most common place you'll be downloading data from is your transactions area: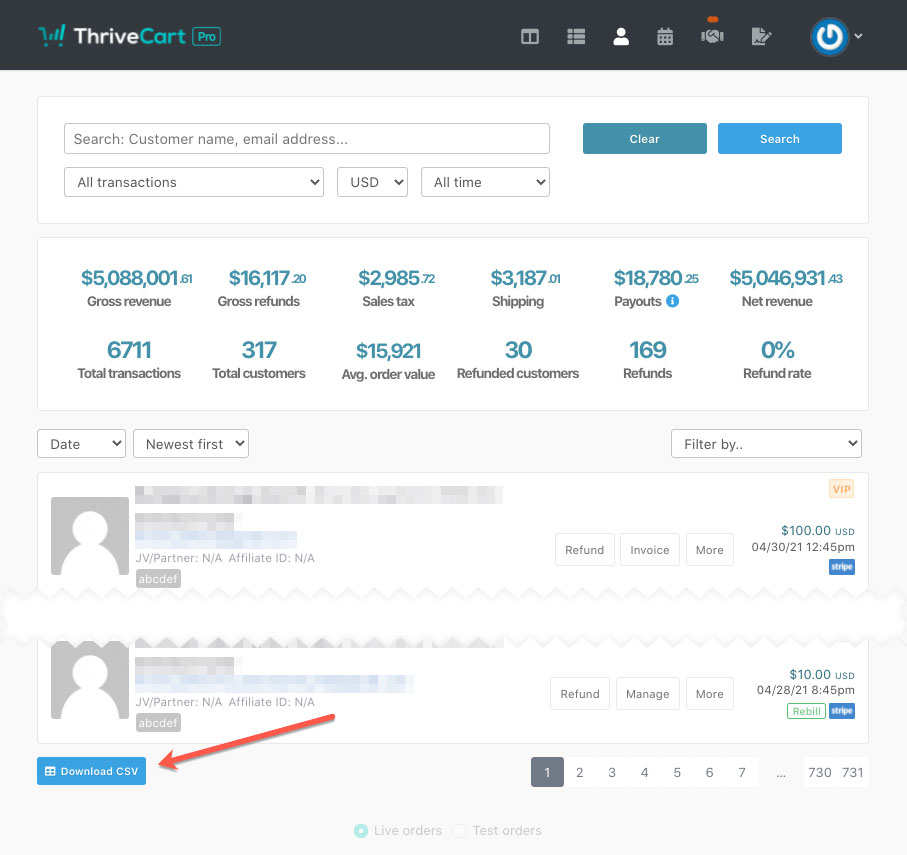 The CSV you can download here will be based on the search & filtering options selected. So if you only want to pull data for a specific product, then you can choose that product from the 'All transactions' drop-down, select a time period if necessary and then click the Download CSV button.
There are many areas around the platform where this Download CSV button appears in the bottom-left of the page.
Additionally from your Settings > Run tax report area you can download a summary of any collected taxes for different jurisdictions.
Looking to export custom field data? See this article on how/where custom field data is stored and how to save this.
If you have any further questions about data exporting from your account, then reach out to the team directly.