Affiliates can find the details of any referred customers, under their affiliate dashboard.
If the affiliate is promoting multiple vendors, they would first need to select the vendor they're wanting to see their referrals for.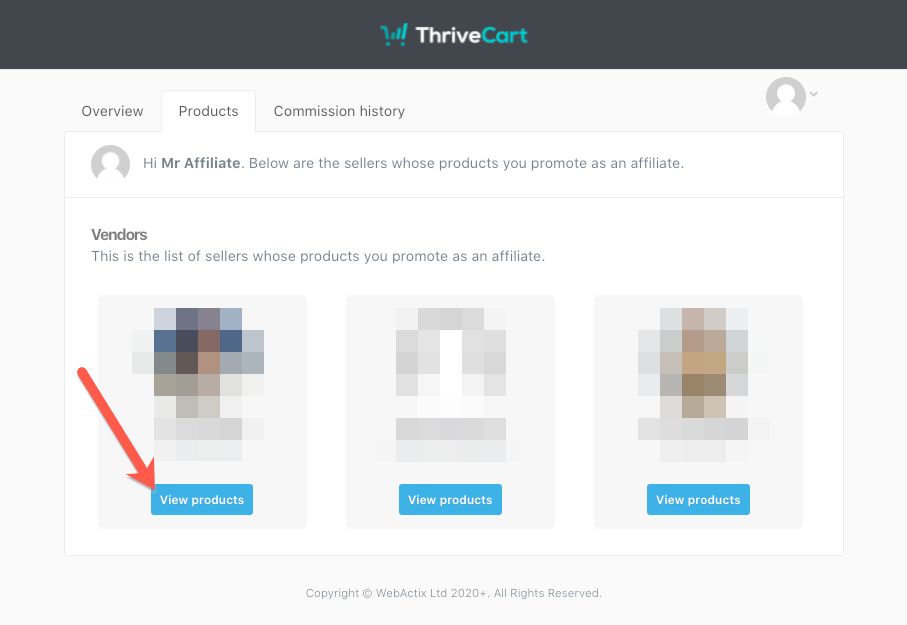 If the affiliate isn't promoting for multiple vendors on the platform (or when they click the 'view products' button for a vendor they are), they will have a tab called 'transactions' available to them.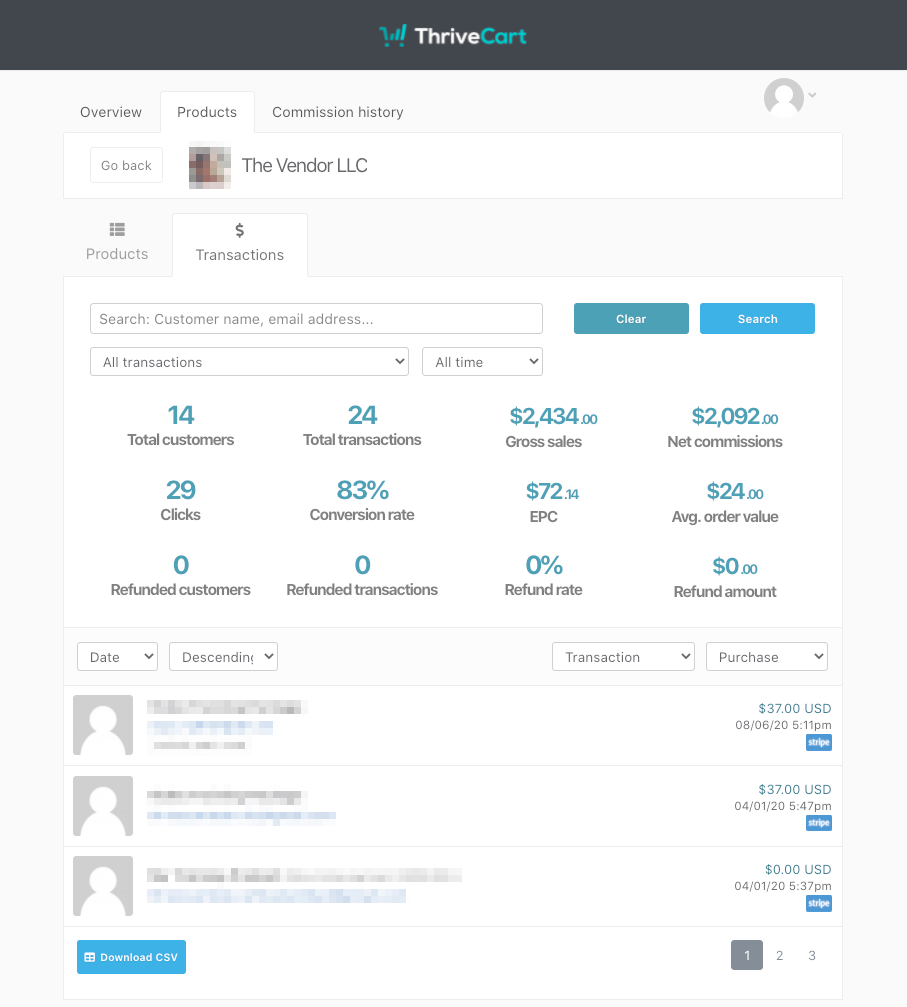 From the transactions tab, the affiliate can search for specific customers (great for verifying purchases for things like bonuses). The affiliate will also have an overview of their stats, filter and sorted by dates, transaction type, and more.
The information provided to the affiliate is:
Product name the customer purchased
Customer name (if collected at checkout)
Customer email
Tracking ID (if used)
Bottom-left of their dashboard, they can download this information in a CSV.