If you're looking to create a Zap using ThriveCart and Zapier, you may notice when you search Zapier for ThriveCart nothing comes up.
The ThriveCart Zapier app is by invite-only and requires you access it through your ThriveCart dashboard. You won't find it in Zapier's list of apps.
To get started with ThriveCart and Zapier, you'll need to request access (approval is automatic) and you can do that by:
Heading to your Settings area in your ThriveCart dashboard.
Click on "View integrations".
Click on the option for "Notifications & order sync"
Click the "Get started" button under Zapier.

When clicking through to Zapier for the first time, you'll need to accept the invite.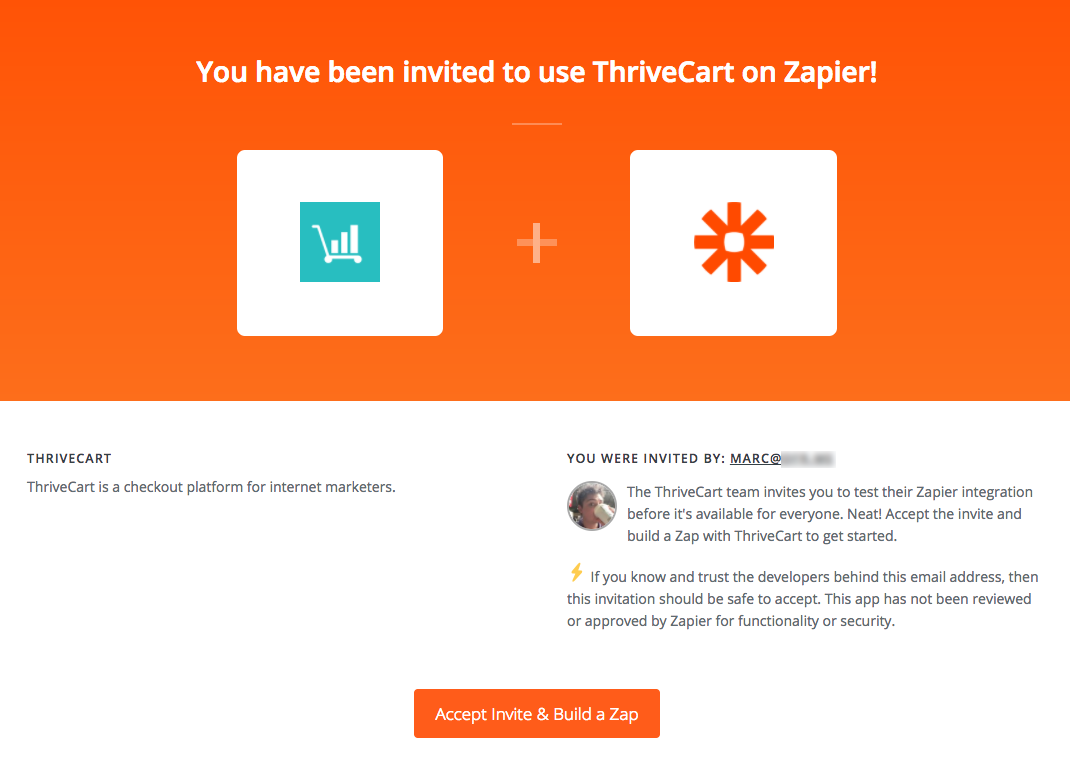 When you accept the invite you will be taken straight the screen to create a Zap with ThriveCart as your trigger.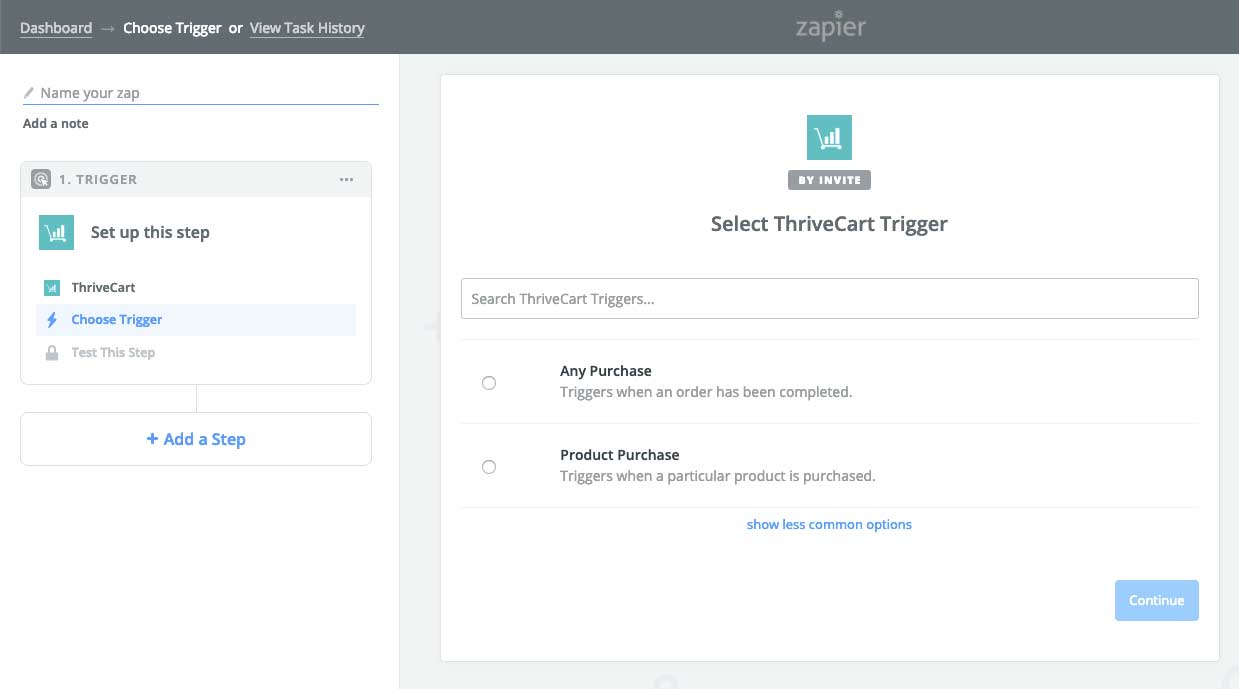 You'll want to select the ThriveCart trigger you want the Zap to be firing for. ThriveCart provides you with 25+ different trigger events. You can click the "show less common options" link to view all the different options available to you.
Note:
Product Purchase will only trigger when there is a payment. If the product is free or a coupon makes it free it will not trigger.
Any Purchase will trigger when an order completes. This includes free products. You can also set this to trigger only on specific products.
After selecting your trigger, the next step will be to connect and authorize your ThriveCart account.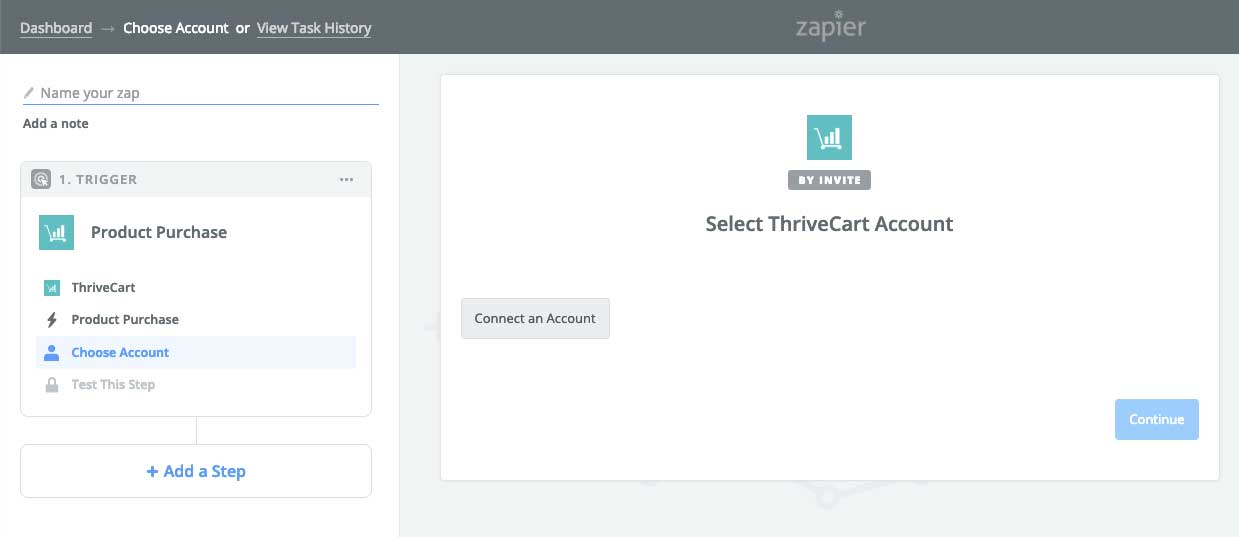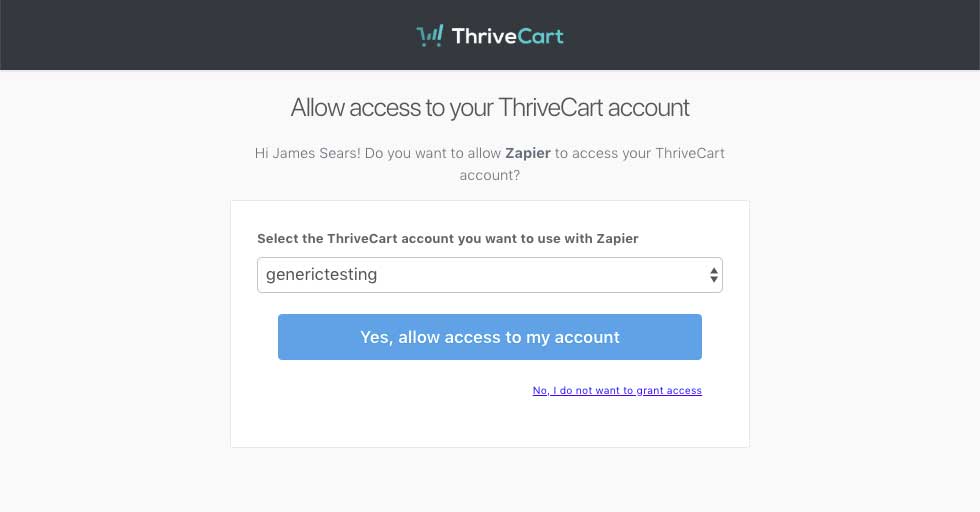 Once connected you'll have some different options (depending on the trigger you've selected). Things like selecting which products the Zap will trigger for, filtering the Zap to only trigger on specific coupons of affiliates, and even for the product mode (test or live transactions).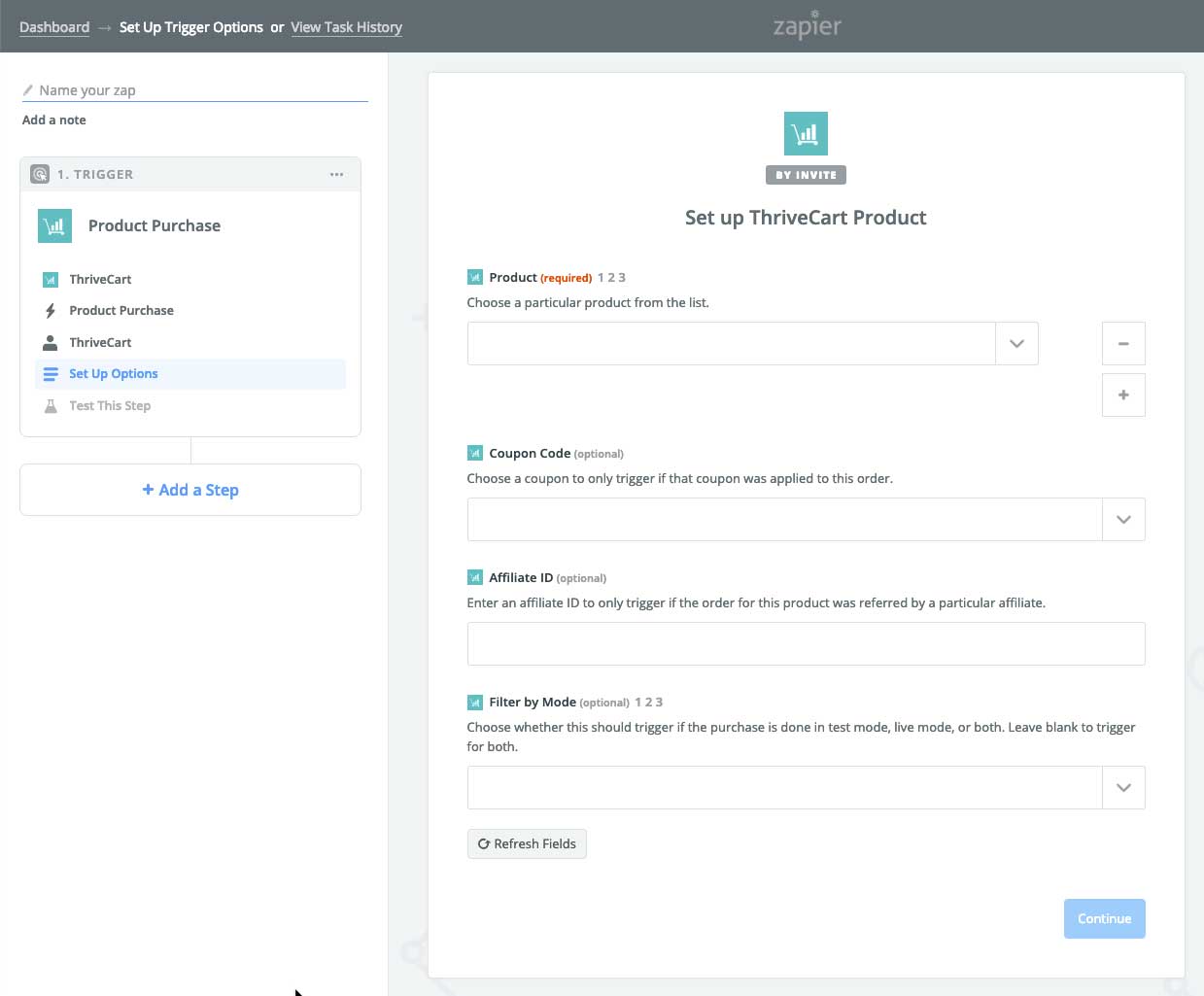 Finally, you'll get to the Testing/Samples step.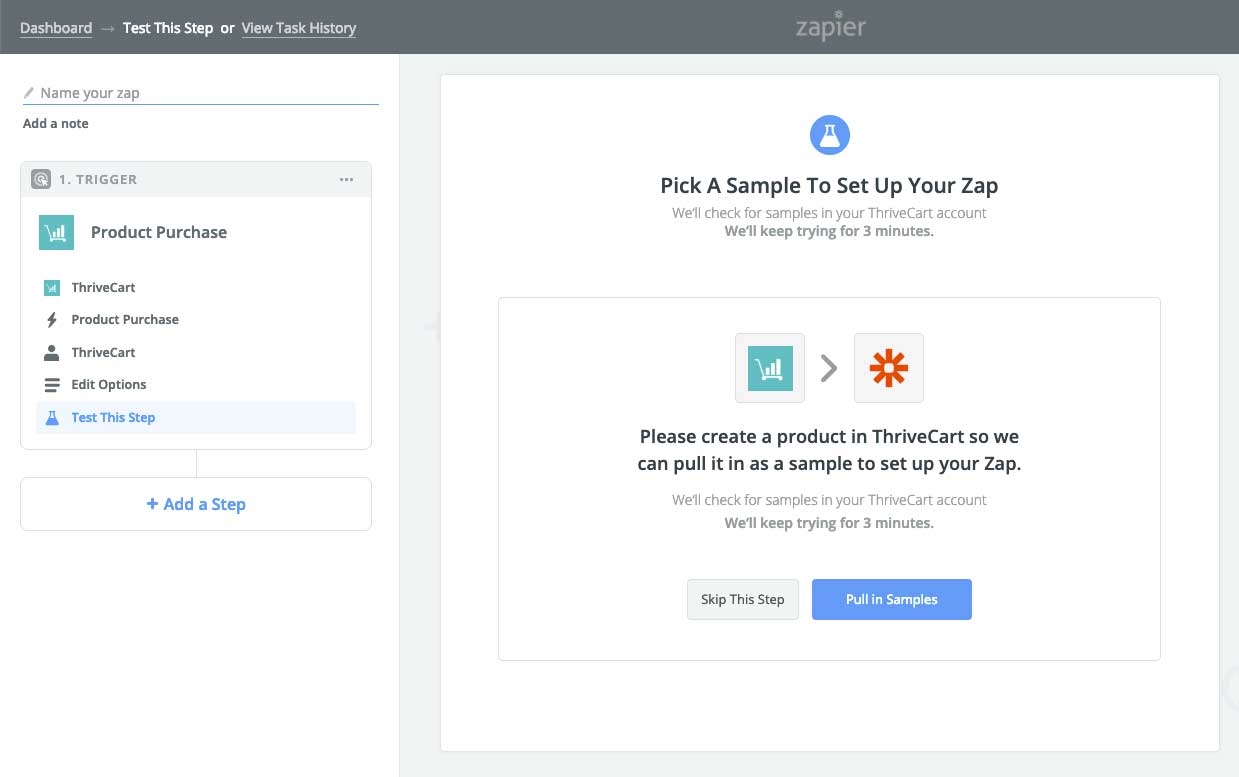 This is important!
Due to a recent unannounced change by Zapier, you will need to click the 'skip test' button as seen below. This will give you sample data you can reference in your Action steps.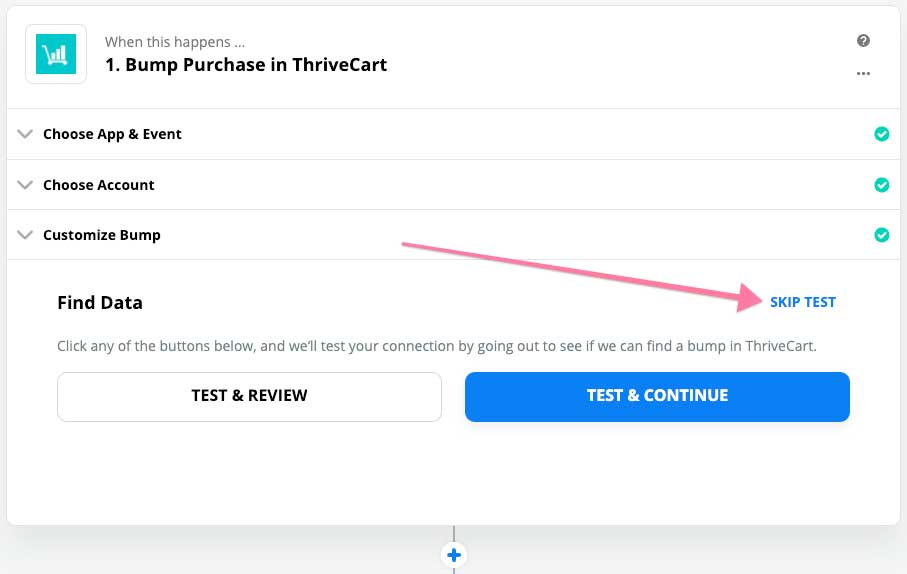 If you have any issues setting up your Zap, you can contact the support team and we'd be more than happy help get you sorted.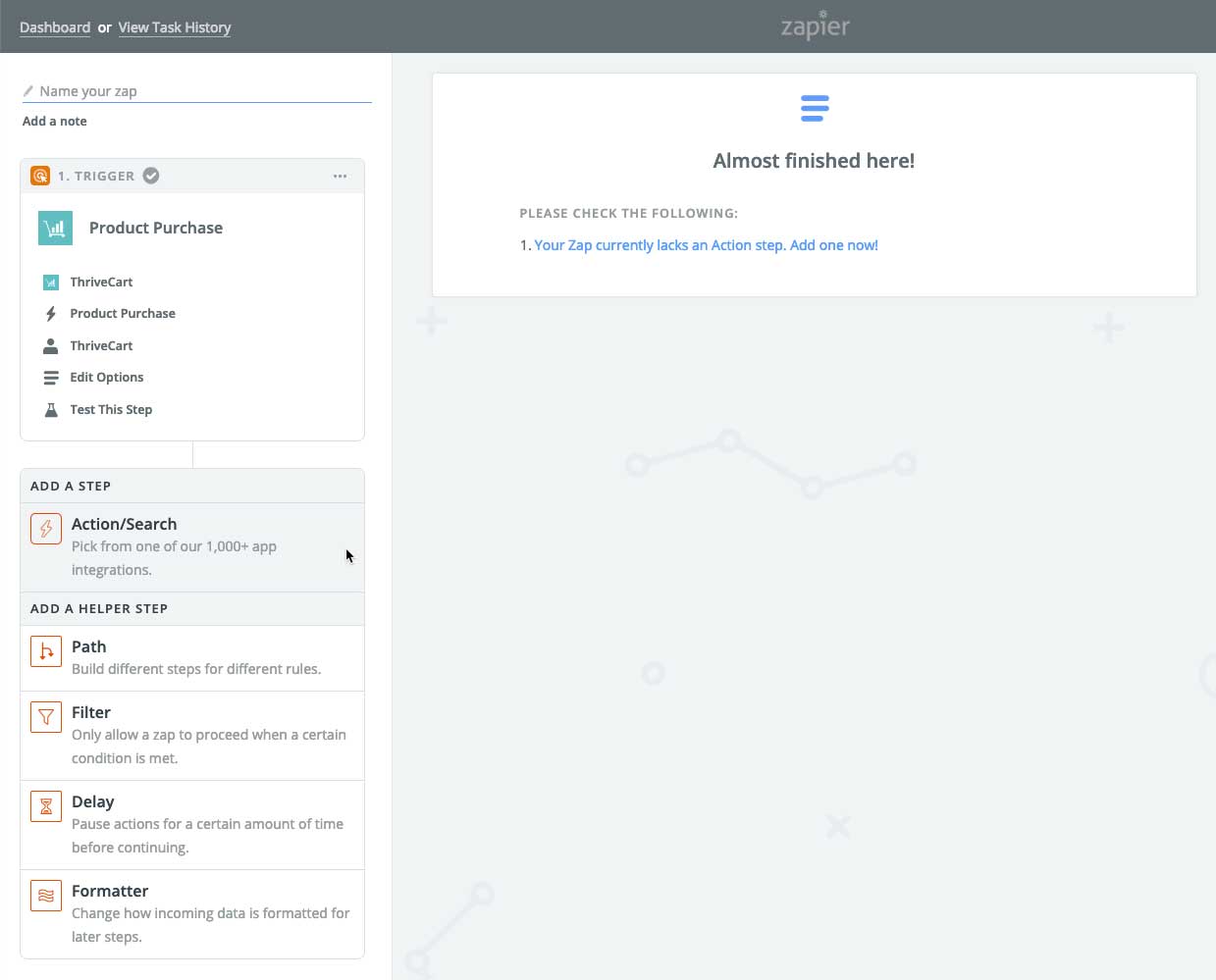 You're now ready to continue building out your Zap and adding any additional steps or actions as required!