If you're looking to create a Zap using ThriveCart and Zapier, you may notice when you search Zapier you're not able to find the ThriveCart Zapier App.
This is because the app is currently in a private beta and isn't available publicly on the Zapier platform (but will be soon).
To get started with ThriveCart and Zapier, you'll need to join the beta and do that you'll need to:
Head to your Settings area in your ThriveCart dashboard.
Click on "Integrations".
Click on the option for "Notifications & order sync"
Click the "Get started" button under Zapier.

When clicking through to Zapier for the first you'll need to accept the invite.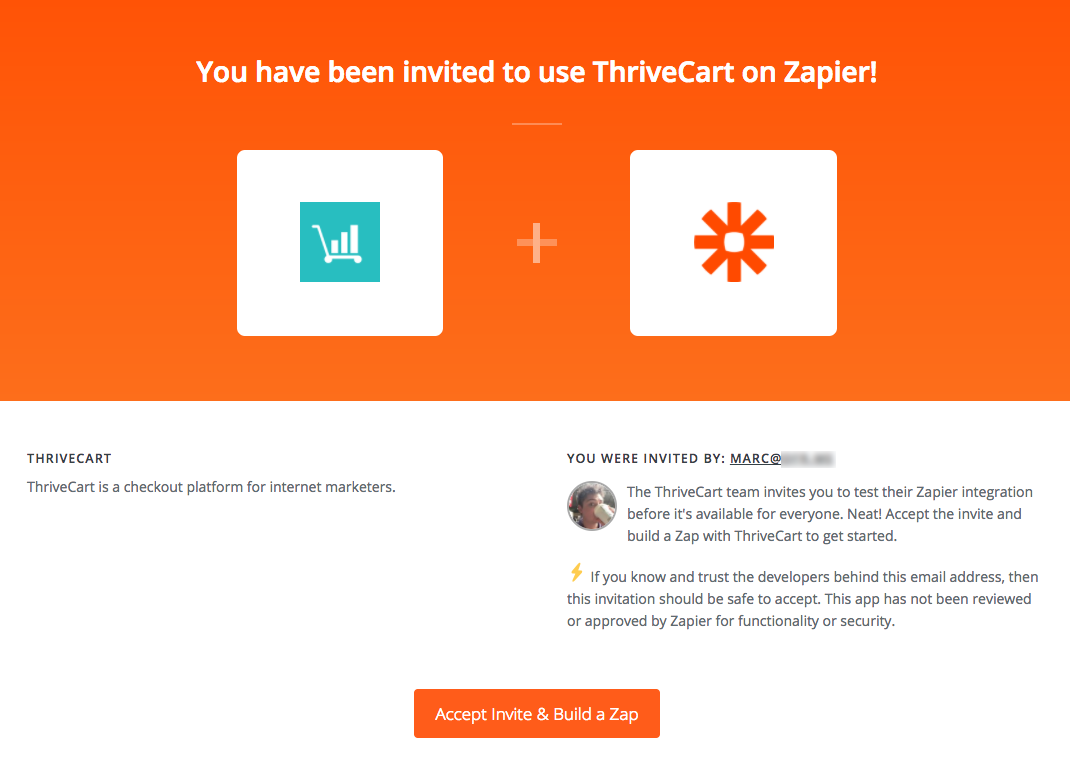 When you accept the invite you will be taken straight the screen to create a Zap with ThriveCart as your trigger.
Now in the future, you'll also be able to select ThriveCart when creating a new Zap (as you have access to our Zapier App).

Don't forget, when 'testing' your ThriveCart trigger and pulling in the samples, you'll need to send a notification to Zapier by triggering this action within your ThriveCart account, else Zapier will fall back and use our demo data.
It's advised that you trigger the event so that your specific checkout options appear in your account.