ThriveCart provides users with an optional additional level of security to protect your account and login from unauthorized access.
This 2-Factor Authentication will require you to enter an additional 6-digit code from your mobile device when accessing your account.
To access the 6-digit 2FA code, you need to open the mobile app on your phone (you're not sent the code via SMS)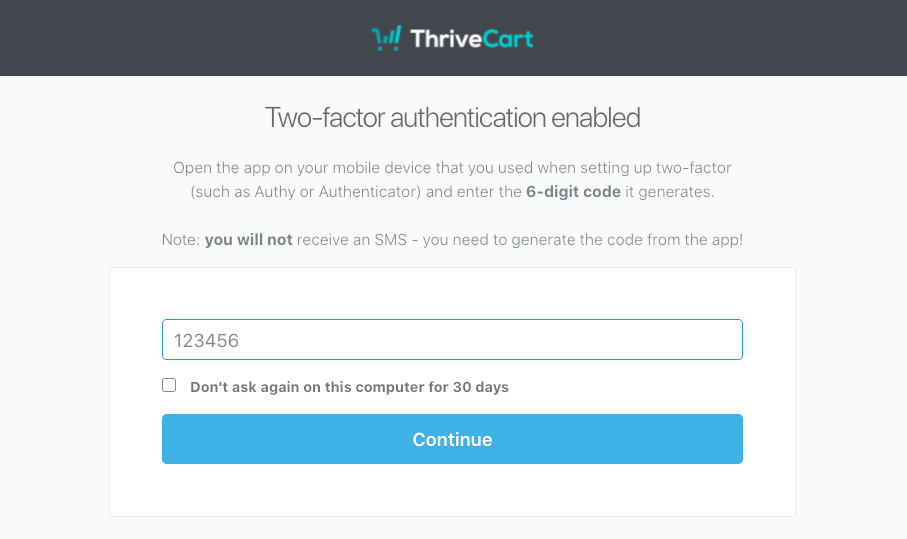 When setting up 2-Factor Authentication on your account originally, you will have been required to download an authenticator app for your phone. The 2 that we recommend are
You cannot enable 2FA on your account without installing one of these apps and going through the setup process (which required scanning a QR code and entering the 6-digit code provided by the app).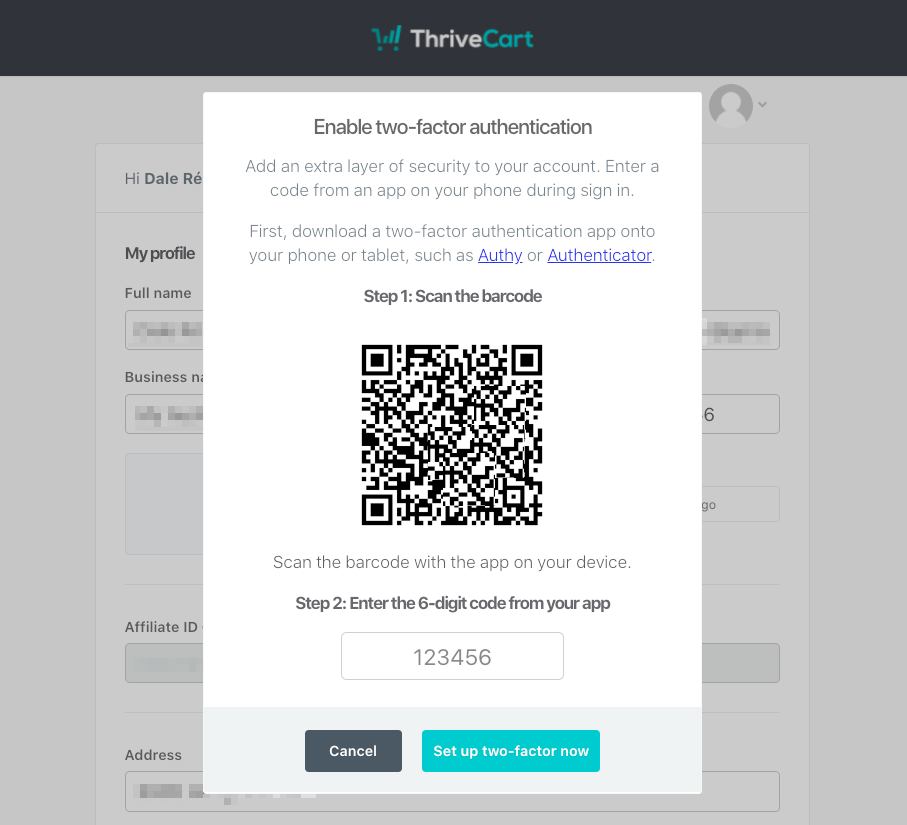 Q. I've lost my 2FA code (changed mobile or factory reset)
One of the reasons we highly recommend Authy over Google Authenticator is that with Authy you have an account that you can log into once installed on your device to access your 2FA codes again. With Google Authenticator, the code is saved on that device only, and should your device become lost, broken, or reset, you will have lost the access code.
In this scenario, we can look at completing additional security checks with yourself. You will need to reach out to us on support@thrivecart.com for more details and to start the process.