ThriveCart lets you choose how little or how much information about a customer you collect at the checkout.
The least amount of information will be the customer's email address, but you can collect things like their name, business name, address (with variations), phone number, and even custom information.
All of this is easily managed from within the checkout editor when creating or editing your checkout design.
Simply click the 'contact information' element on your checkout where the email address is shown and then in the left-hand menu you can enable different fields and options.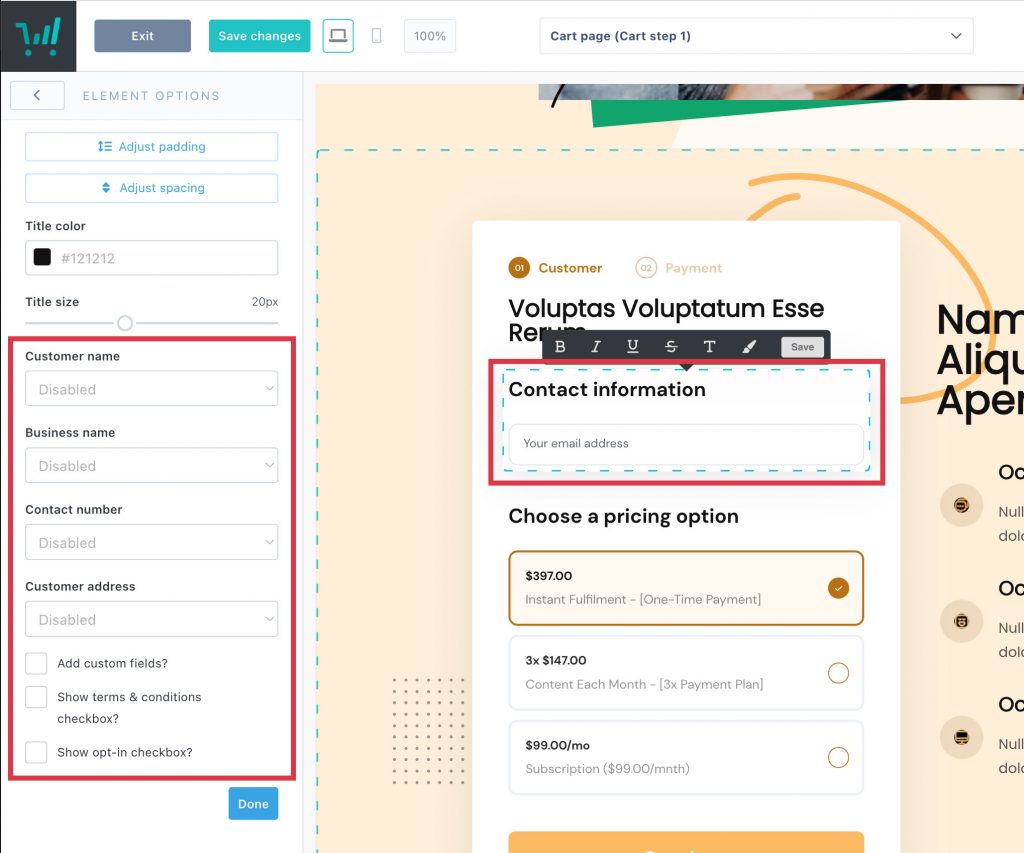 As you add elements to the checkout, you will see different options appear, such as being able to set the order of fields. For example, you may wish to have the customer enter their email address before their name, leading to a higher opportunity of collecting emails as part of cart abandonment.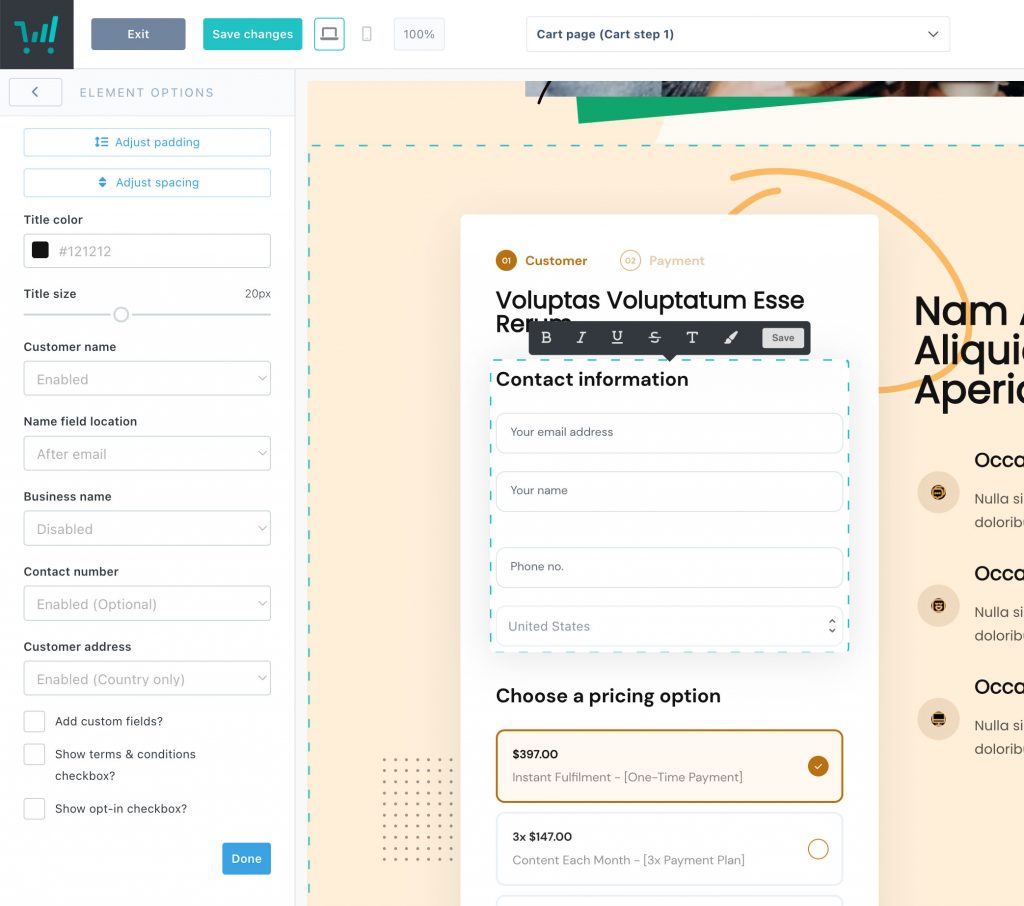 If you have any questions or need any help collecting customer information on your checkout, then be sure to reach out to the fast and friendly support team here.