ThriveCart lets you easily collect sales tax from your customers when applicable. Enabling this for your product(s) takes just a couple of clicks and unlike other platforms, at no additional cost to you.
We integrate with a third-party service like Taxamo who handle the digital sales tax calculation. This is a paid service that is covered as part of your ThriveCart license.
To enable sales tax collection on your checkout, you'll need to enable sales tax collection in your product settings under Product > Pricing. This allows you to have different settings per product and choose how and which products are charging customers digital sales tax.

You'll then want to tick the checkbox to Calculate digital sales tax automatically.

After enabling this option a modal window will appear where you can select the product category.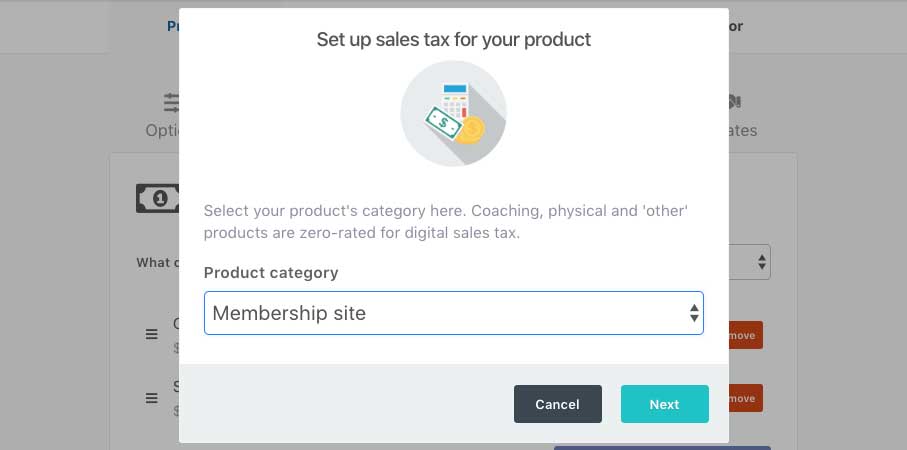 After choosing your sales tax category, you'll have a couple more options such as the ability to disable sales tax collection in your own country, or if you don't want to collect EU Digital sales tax.
If you are not sure if you should be disabling sales tax in your local country or disabling the collection of EU Digital Sales tax, we recommend speaking to your local tax authority for advice.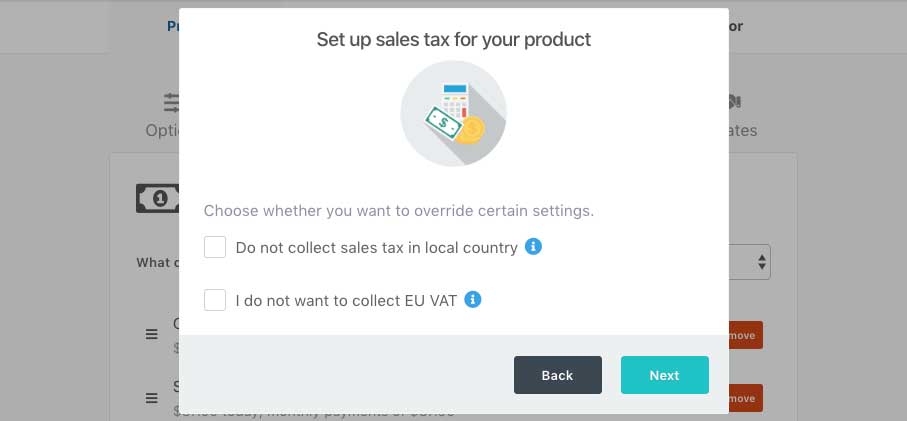 Finally, you'll need to confirm your address information used for sales tax calculation. Digital sales tax is often calculated using 3 bits of information, the product type, your customer's location, and your location. Here you will confirm your location.
Now that you've completed your sales tax settings, you can choose to collect the customer's full address or abbreviated address (country, state (if US/Canada), and Zip/Postcode). You set which address fields you want to collect under the Checkout > Customize > Edit requested fields section.
Now, when a customer lands on your checkout if their country uses a flat-rate digital sales tax (like the EU), this will automatically be added and applied to the order when they land on the checkout.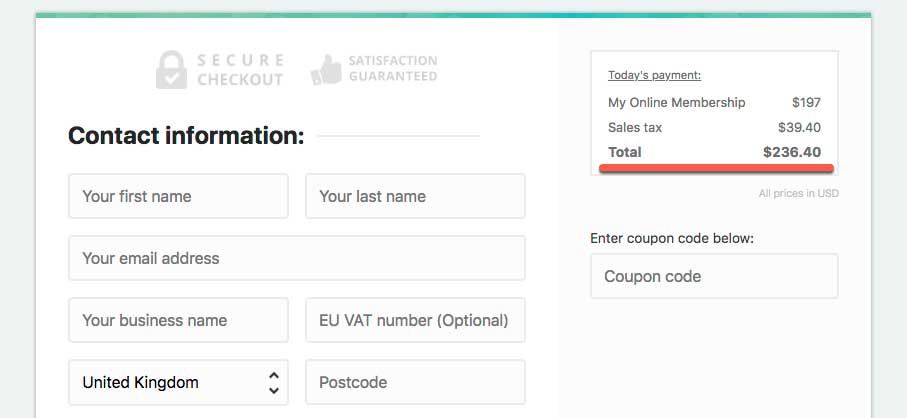 If your customer is based outside of the EU, then digital sales tax will be added based on the product type, their location, and your location, and only if it's legally required.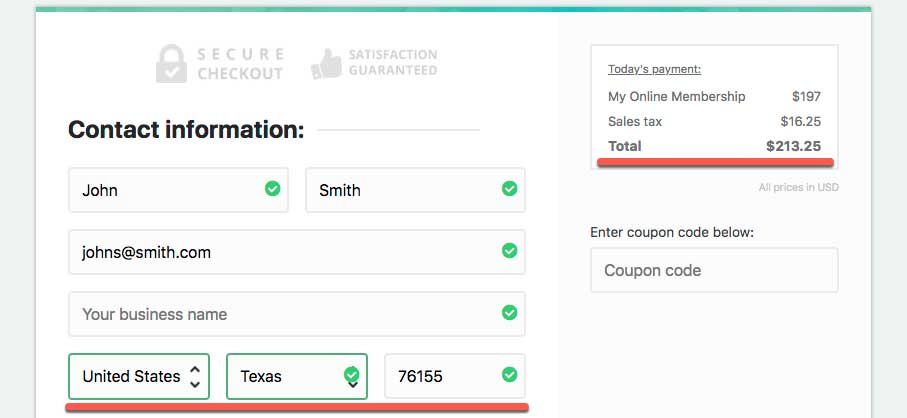 Selling to businesses in the EU? Remember you can also enable EU VAT ID field which will check their status and zero-rate the sales tax for EU customers where applicable.
ThriveCart supports both physical and digital sales tax.
If you have any questions, feel free to contact us directly.