After creating your courses in Learn, you may be thinking "how do I give access to my students?" In this article, we help answer that question with the different ways your students can get access to your course(s).
Learn is the platform that handles the course protection, dripping, and access side of things, whilst all your product pricing, billing, and subscription management is handled within ThriveCart.
Typically, your students are going to be accessing your courses when they buy your products and go through your checkouts and funnels.
There are also otherwise your students could get access:
If you're importing a number of existing students from another course system
If you're giving someone a 'quick link' which is a single one-time use registration URL
Access from your ThriveCart products
The most common method of course fulfilment is going to be from selling access from your ThriveCart products and funnels, and just like any other membership platform we integrate with, setting this up is handled under your main product's fulfilment tab.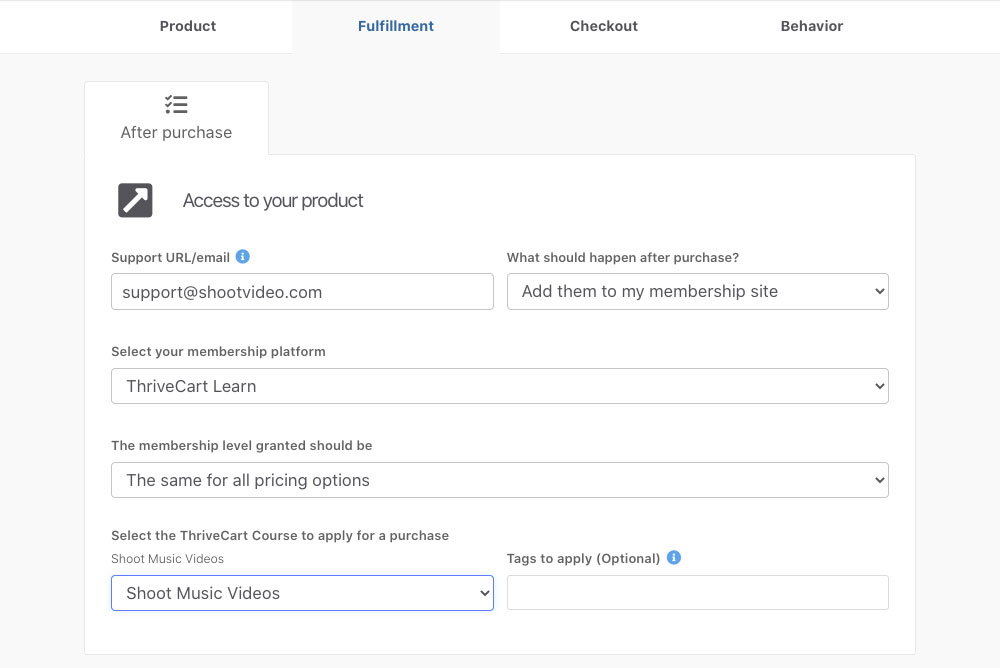 From here you can set up your fulfilment to add customers to your course or if you have multiple payment options on the checkout page, you can even have different options to add customers to different courses!
After your customer purchases, then by default, they're taken to your customisable success page with a link to access the course. This is the best way to thank your customers for their order and let them know their next steps.
Your customer will also be sent their receipt and a course access email.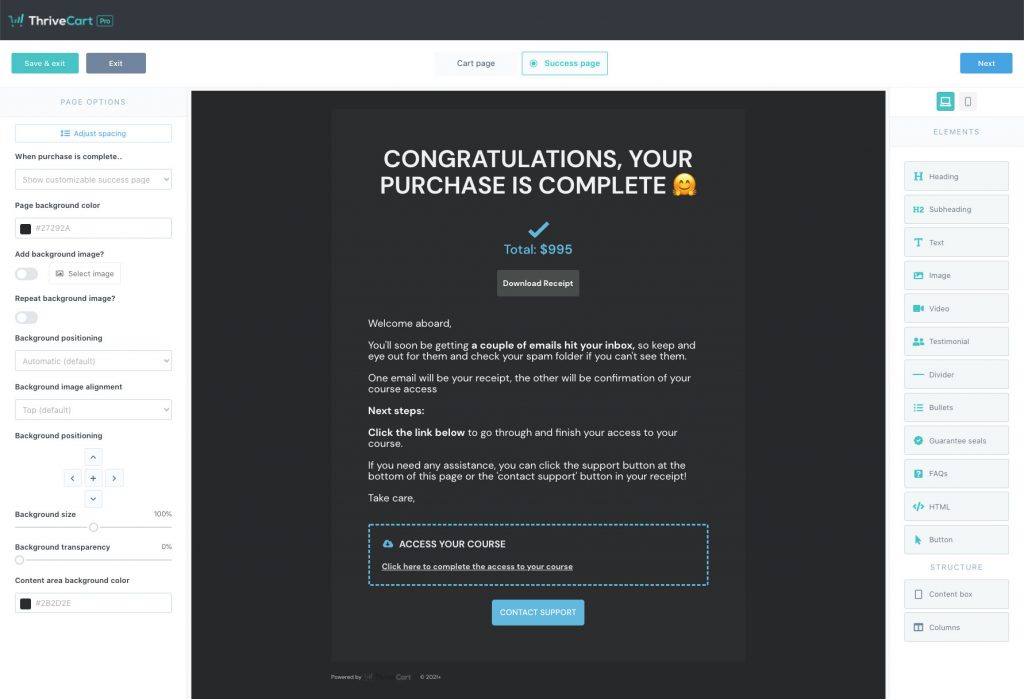 What is a 'Quick Link'
A 'quick link' is available when hovering your cursor over a course.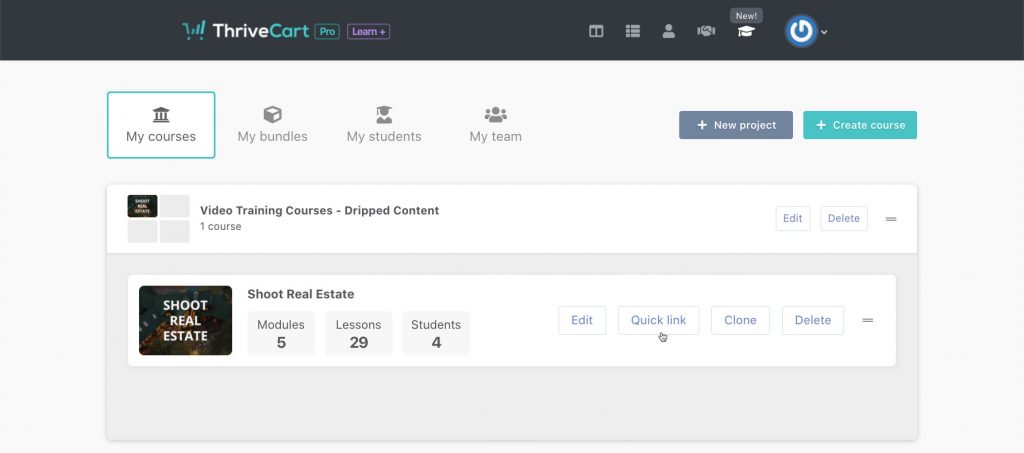 When clicking this button, you'll be shown a one-time-use URL.
This allows you to safely share this URL with someone who will only be able to use it once to register as a student. Preventing anyone from sharing a generic registration URL and getting unauthorized sign-ups.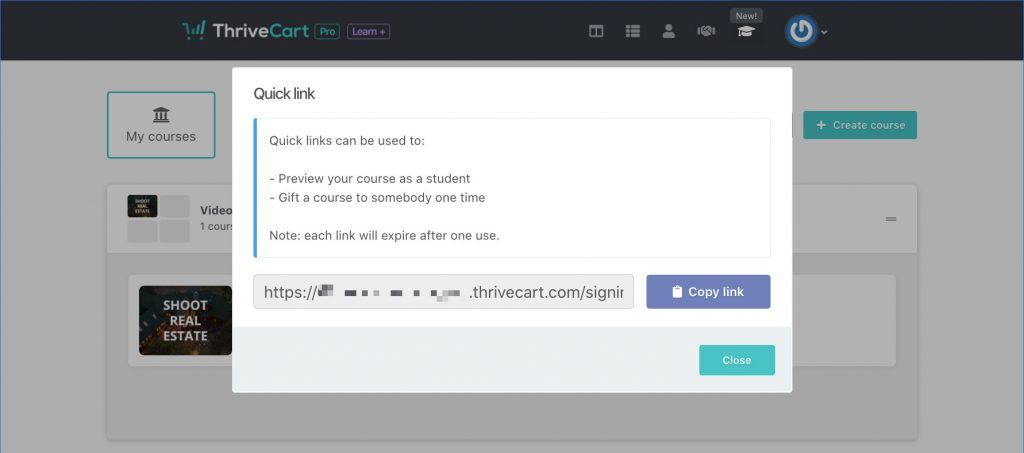 If you're wanting to create multiple URLs for people, then each time you open this window a new URL will appear. New URLs don't cancel previous URLs. Each URL can be used once.
If someone tried to access the registration URL after it's been used, it'll simply prompt them to log in.
What is the login URL for your course?
You can get the Login URL for a course from your dashboard. Hover your cursor over a courses' […] menu dropdown and click 'copy sign in URL'.

Remember you can customize the login page for your courses so you may wish to direct customers to specific pages based on the course.
Once logged in, they'll be taken to the student dashboard where they can access all the courses they have purchased from you.