Both your course registration and login pages can easily be customized with Learn's drag and drop editor. This allows you to easily add your own branding or content to the page with just a few clicks.
Your course registration page is shown either after your customer has completed their order and are to complete their account set up, or when you provide a student with a 'quick link', or when you've imported a student to your account and the link sent to them to complete their account set up is visited.
To customize your pages, you'll need to edit your course settings, then go to the Course options tab.
In this section is an area for page customization. Here you will find the ability to launch the editor for both the registration and login pages.

The default login page (the default registration is very similar, only the name & email fields are pre-fill based on the customer information at checkout and there will be 2 password fields).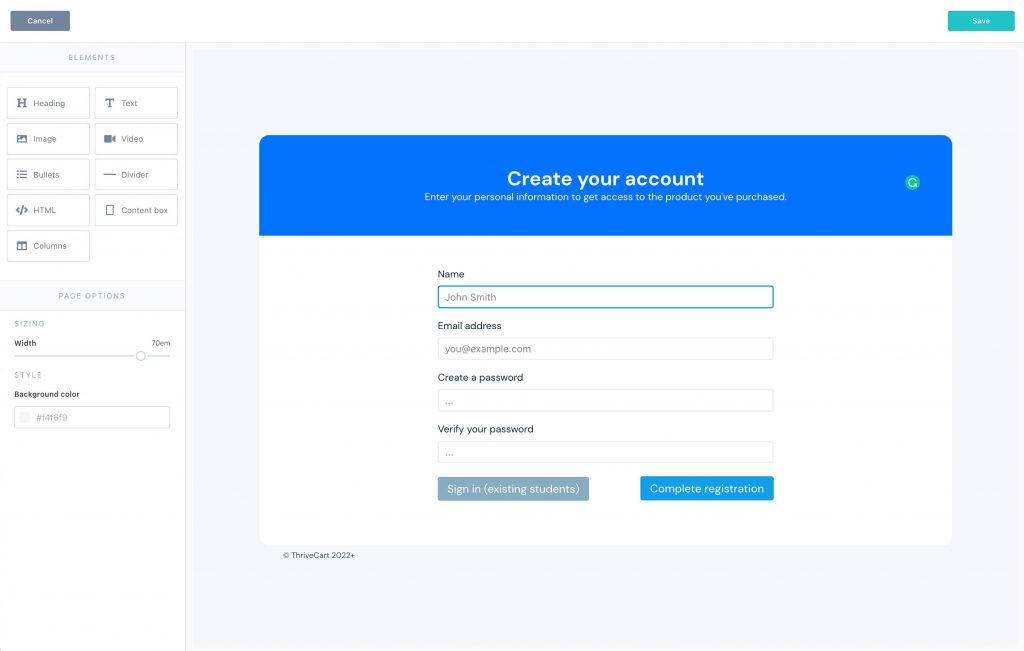 Using the editor, you can easily create completely different-looking login and registration pages for your courses.
See below for a couple of examples, but using the drag and drop editor you can build out pretty much anything you like or need for your login/registration page.