When your customer goes through your checkout, you're very likely going to want to add them to your autoresponder to follow-up with at a later date.
You may even wish to complete different actions based on their actions, such as abandoning the cart, having a refund, or making subscription payments.
ThriveCart makes it super easy to create different actions based on your customer's behaviour and it's all done within your product settings under the Behaviour tab.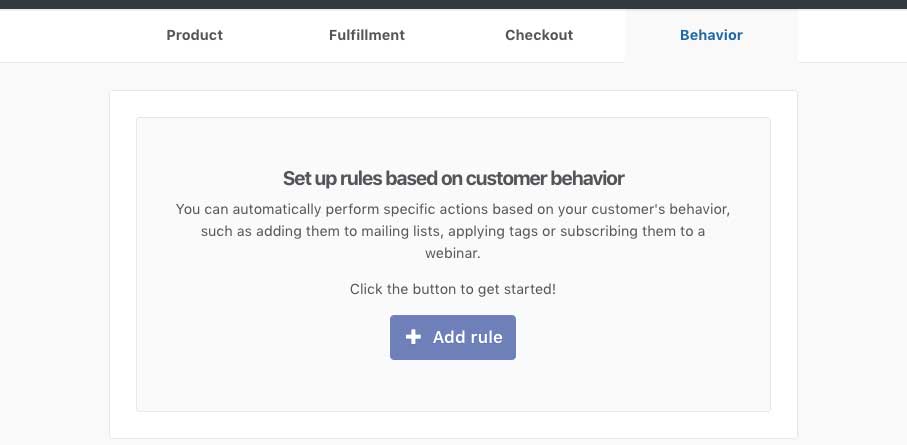 On this screen is where we will create a trigger and action based on the customer's behaviour.
To get started you're going to click the Add rule button.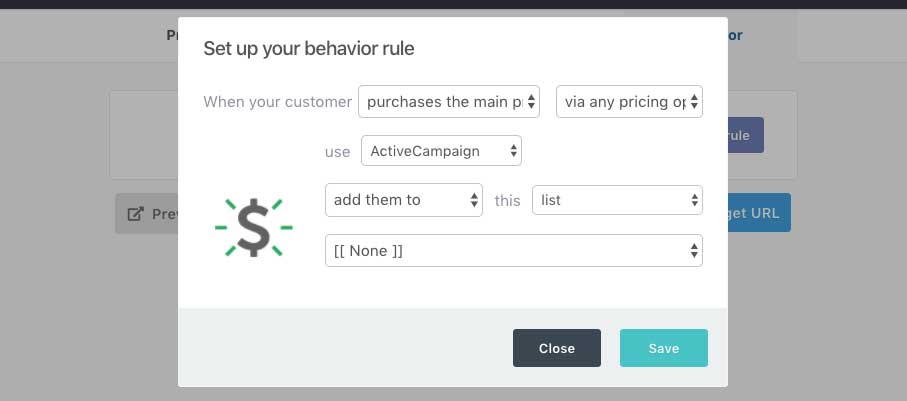 This will then add a new rule which you can go through and customise.
The first option is choosing when the rule triggers. This is When your customer does X. These options are dynamic and change based on your product's settings. They will include things like
Purchases the main product
Refunds the main product
Abandons the cart
Payment is declined
Purchases the bump
Refunds the bump
Makes recurring payments
Refunds a recurring payment
Recurring payment fails
Subscription cancelled
If your product has multiple payment options, you can then choose to have different rules set specifically for the different payment options. Giving you a tonne of control and flexibility!
Next, you can choose the service you want the rule to trigger. If you have multiple autoresponder systems connected, Demio, or Slack integrated, you'd select this from the first drop down. We also have a Custom HTML option for users wanting to use an autoresponder that we don't currently have native integration for.
Then depending on what the integrated autoresponder supports you can look at adding/removing users to tags, lists, automation, sequences, etc. These options will dynamically populate by what your autoresponder supports.
You can go ahead and create multiple rules, and even have multiple rules for the same trigger.
If you have any questions or need any assistance please don't hesitate to get in touch with our fast and friendly support desk on support@thrivecart.com