ThriveCart's powerful translation system allows you to create your own custom translations across the platform for your customers.
We have native support for 10 languages, however, using the custom translations area, you can create or tweak your carts checkout as you need for your audience.
The 10 base languages supported:
English
Spanish
French
Italian
German
Norwegian
Danish
Dutch
Portuguese (Portugal)
Portuguese (Brazil)
Custom translations…
When your cart is translated into your chosen language it isn't just the checkout process that is translated. ThriveCart looks to ensure a seamless experience for your customers, the following areas are translated:
Your checkout
Your customers invoice receipt
Your customer hub
Dunning emails
And everything in-between
Setting the checkout language
To set your language for your cart and funnel we need to head to the Checkout tab followed by the Type tab in your product settings.
At the bottom right you can choose which language or translation you would like to use for your checkout.
Remember, this is a product by product setting, so different products in your account can use different languages.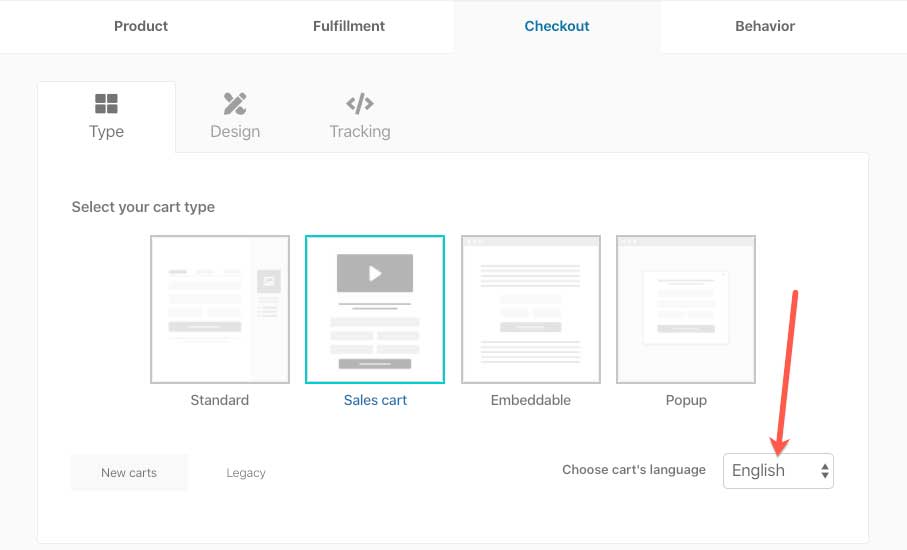 Once selected and your product is saved, your cart and all associated pages, invoices, and emails for this product will now be sent in the chosen language.