Your ThriveCart checkouts have a range of SEO options available, including the ability to:
Set the page title
Set page description
Set the page's favicon
Allow search engine to index your pages
Set a social media share image (the image that's pulled through when sharing your checkout URL on popular social media platforms, such as Facebook, Twitter, etc)
To access your checkout's SEO settings, when loading the editor at the bottom-left is a button [Adjust SEO settings].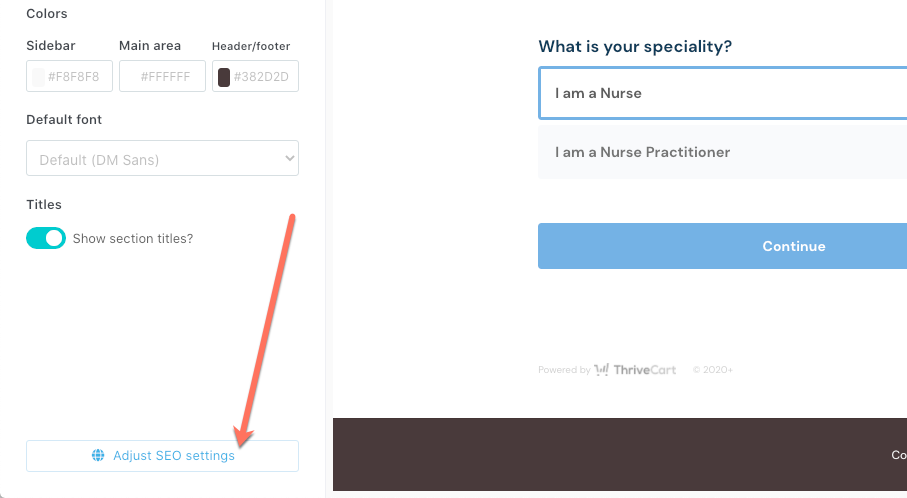 Once in this area, you'll have the various different options you can edit: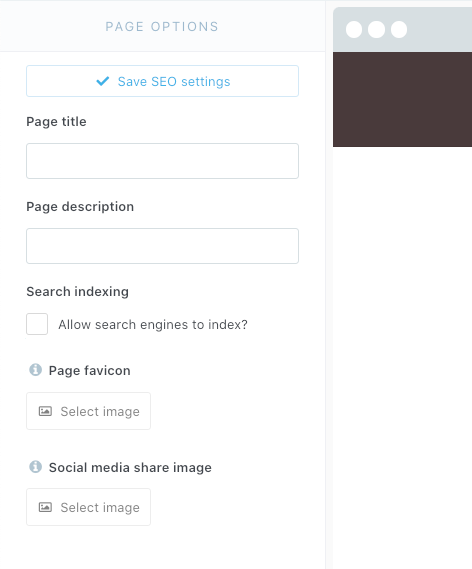 Once you've completed everything as you'd like them to show, you can click the [Save SEO settings] button and then save your checkout or continue with any other edits.
Reminder:
If you clone a product, then these settings are also copied over and so if your product's page title is still showing your older products details, then it's likely you'll need to update your SEO settings to match your new product details.
When your cart is shared on Facebook, they cache the image that's used. If you go in and change it from the above settings, you'll need to tell them you've updated things so they pull through the new image! To do this, click here to go to Facebook's Sharing Debugger tool, and just pop in the URL to your cart page and click 'Debug', and then click the 'Scrape again' button. The new image will be pulled through and will be used when sharing the cart from then on!