ThriveCart has an abandonment email collection system which adds users who abandon your cart to your autoresponder (or third-party platforms via Zapier) for you to automatically follow up with after they leave your cart to help increase your conversions.
You may wish to disable this for customers within the EU or on specific products so that if a customer enters their email it's not automatically collected and sent to your autoresponder/third-party service.
To get started you'll need to head over to your Settings area and then go to Legal & compliance.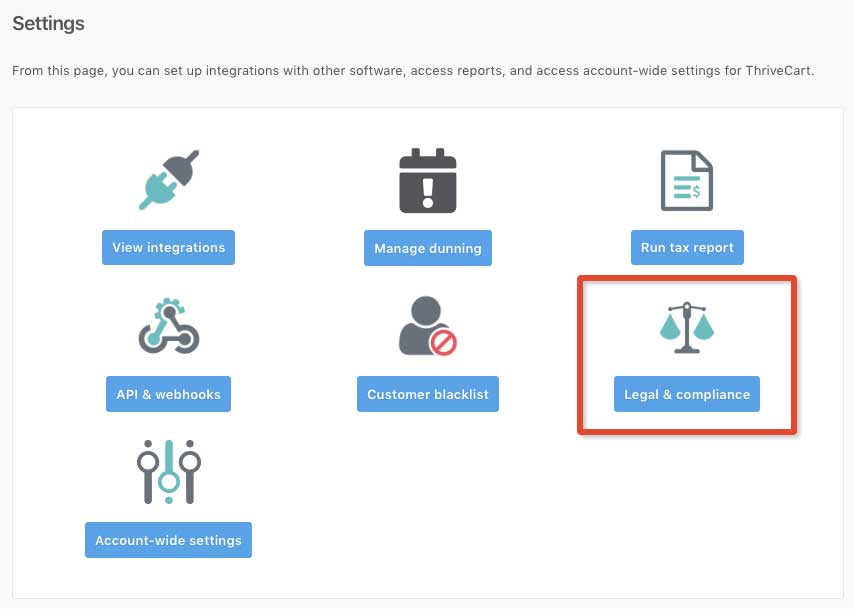 Under Legal & compliance, you'll want to click the Set up button next to the option for Cart abandonment email collection.

In this area, you will be able to enable the automatic collecting of customers email addresses and set this based on their location. Either globally or users specific to the EU.
You'll also be able to set it on a per-product basis, so you have the option enabled on some products but prevent it from working on others.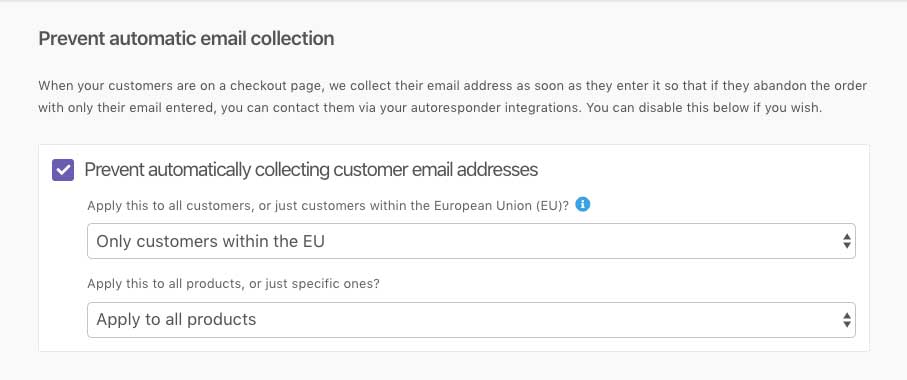 Using the above example, if a customer entered their email on the checkout page but then didn't decide to complete their purchase only users outside of the EU would have their email collected and then actioned (based on your behaviour or Zapier rules).
If you have any questions regarding this feature, please contact the support team directly.