After your affiliates have signed up to promote your product and earn some great commissions, they may be wondering how they can connect their PayPal account so they can get paid.
Let's take a look from your affiliates perspective on connecting their PayPal account to their ThriveCart affiliate account.
First, they will need to log into their affiliate dashboard by heading over to thrivecart.com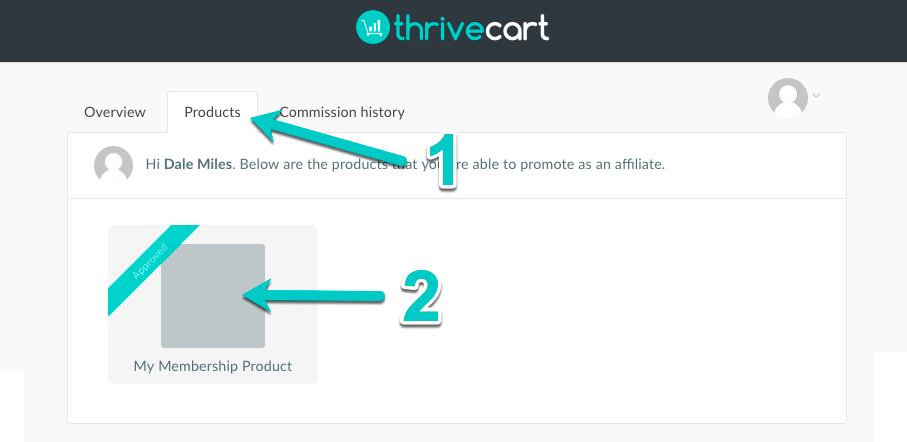 Once signed in they will be taken to their overview page. They then need to click on the products tab (1).
They then need to click a product in their account they have signed up to promote (2).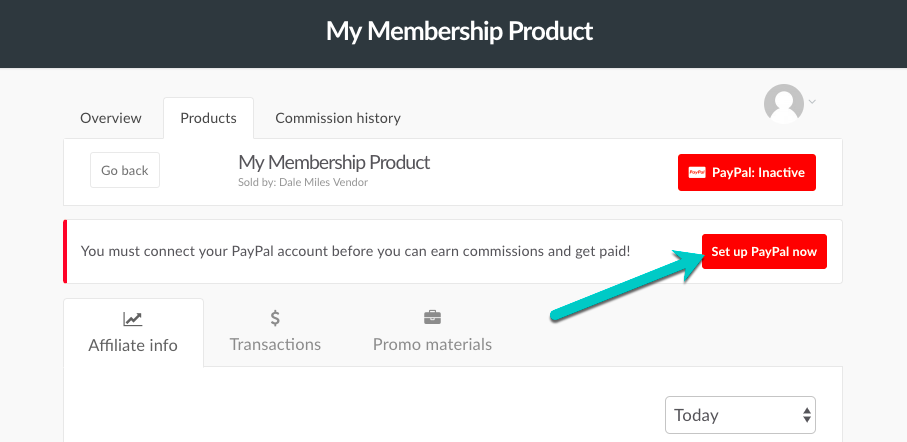 If they have not connected their PayPal account, and your product settings require them to do so before they can promote, they will need to click the red button Set up PayPal now. This will take them to the page where they can connect their PayPal account to their affiliate account.

It's also worth noting that if they are required to connect their PayPal account before they can promote, they will not have access to their affiliate link.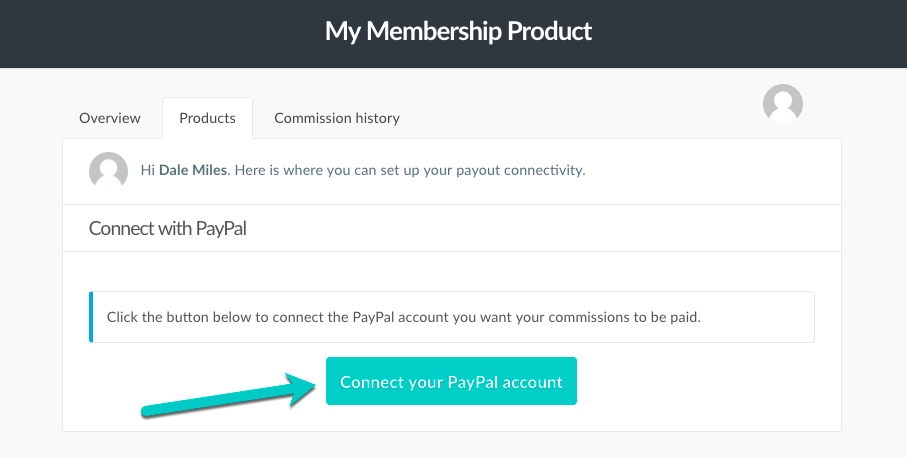 From this screen, they can click the button to be taken to PayPal to go through the integration. It's worth noting that PayPal require affiliates to have a Business PayPal account. This required to ensure the advanced features of ThriveCarts affiliate platform work as intended. If an affiliate tries to connect a personal PayPal account they will be advised to upgrade or connect a business account.
Please note that due to restrictions set by PayPal accounts based in India, Israel, or Japan are not compatible for affiliate payments through the system.
Below, we're going to go through the typical screen's you'd expect to see with PayPal when integrating as an affiliate:
Step 1. Enter your PayPal Business account email, select your country, and click Next.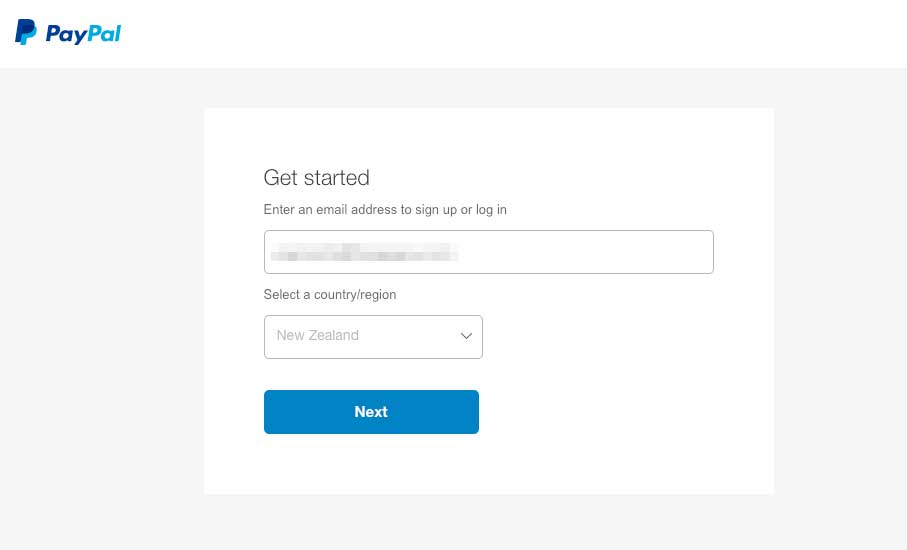 Step 2. PayPal will then redirect you to their login page, you'll need to log into your Business PayPal account that you entered on the screen before.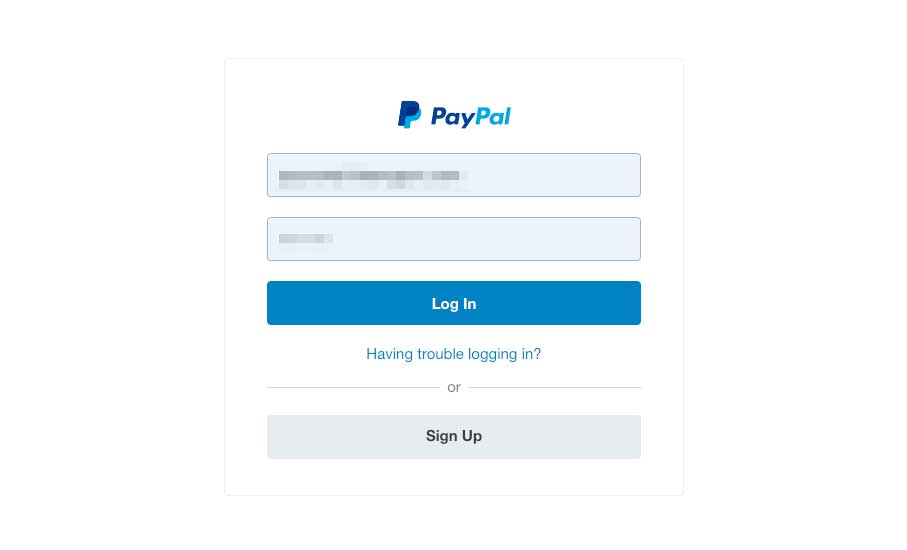 Step 3. Next step is to agree to the PayPal permissions. WebActix is the name of the company that own and created ThriveCart. These permissions allow the system to have vendors pay your commissions manually and automatically through PayPal and return commissions should your referred customer refund their purchase.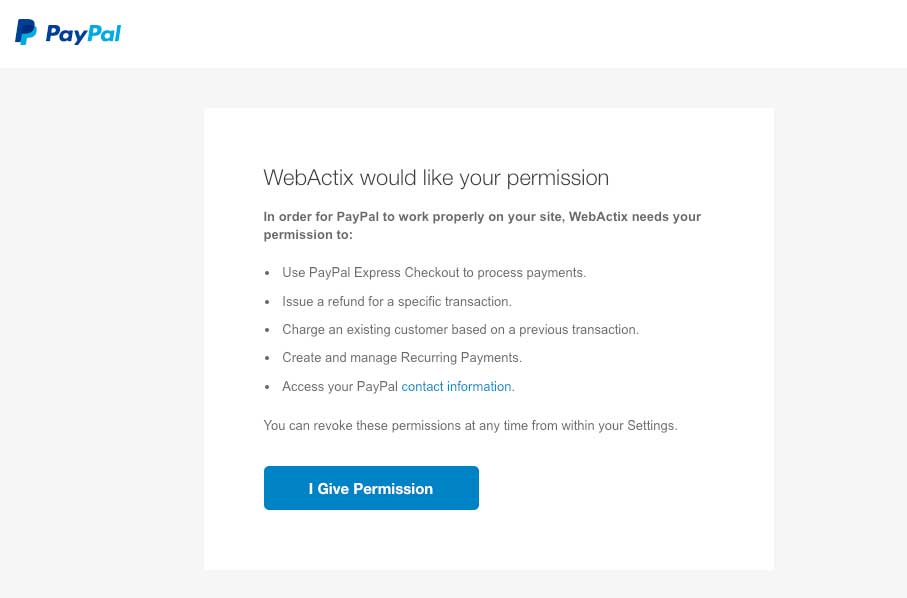 Step 4. Once you've agreed to the permissions you'll then see this screen where  you can click the button "Go back to WebActix" (This will return you to your ThriveCart affiliate dashboard).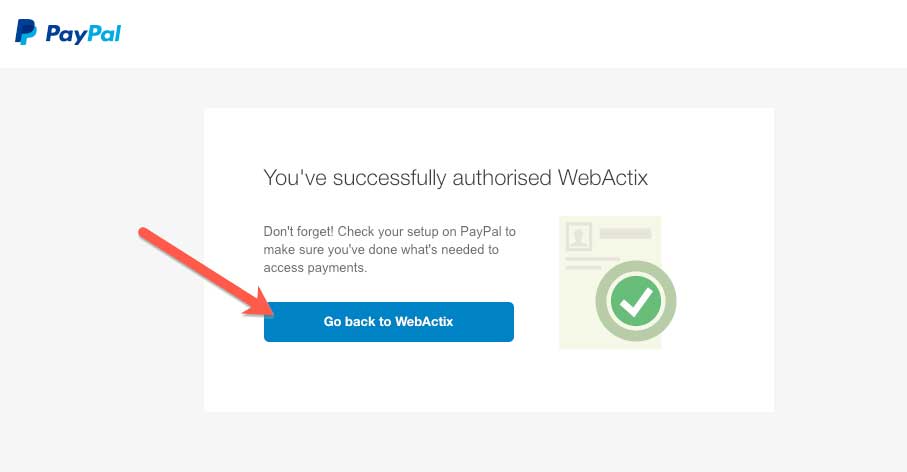 Step 6. You're all complete and you should see something like the screen below. This confirms your Business PayPal account is correctly integrated with ThriveCart, ready to be paid commissions from the vendors of products you're promoting (If they're paying you via PayPal through the system, see this article on learning how and when you can expect payment from vendors).