As an affiliate, it's very common to offer bonuses or incentives to customers for purchasing through your affiliate link and as an affiliate promoting products being sold by vendors using the ThriveCart platform, you can automatically provide access and details of your bonus to your referred customers after they've purchased*.
*Note; this is subject to the vendor allowing this option to their affiliates on a per product basis.
To get started, simply head over to your affiliate dashboard and select the product you're promoting. If the vendor has allowed this function you'll see a tab for Bonus delivery.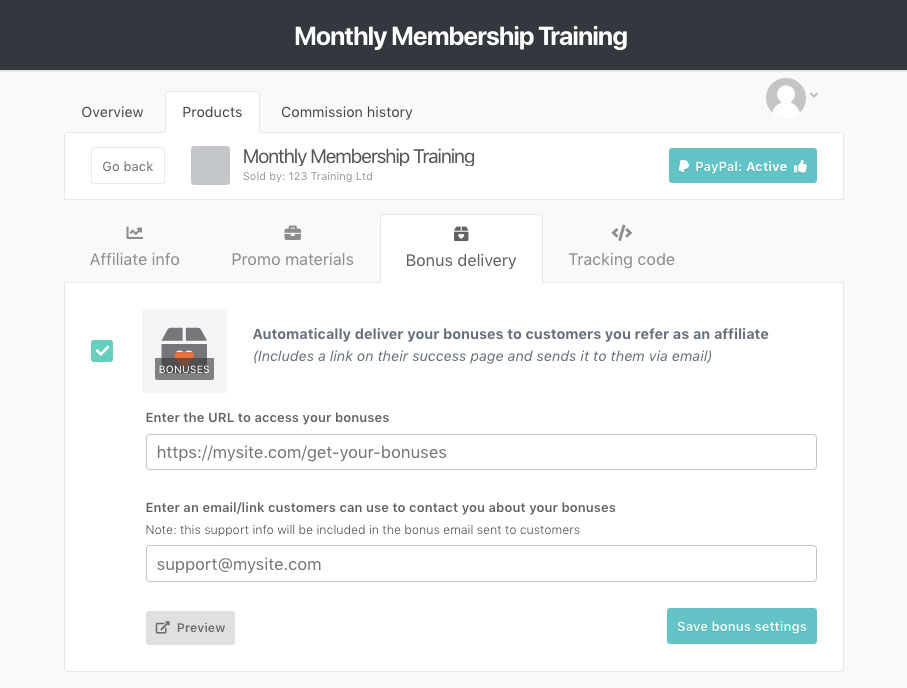 Enabling this will then allow you to enter a URL to access the bonuses, this is typically a webpage on your site with access to the content, or a page detailing the customers next steps (if required).
You can also enter your support contact email or URL that your referred customers can contact you through.
Once saved, ThriveCart will then automatically send an email to the customer after their purchase with these details.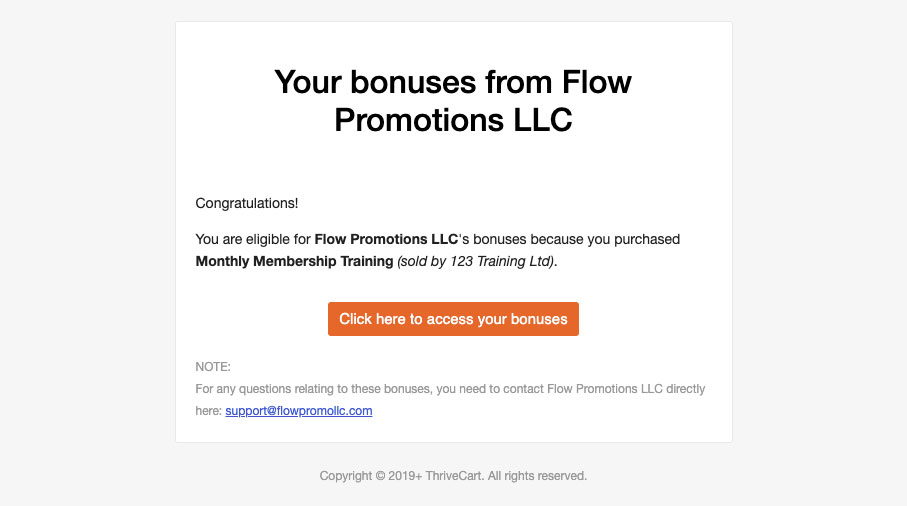 If the vendor is using the ThriveCart hosted success page, we'll also display this information underneath their purchase information.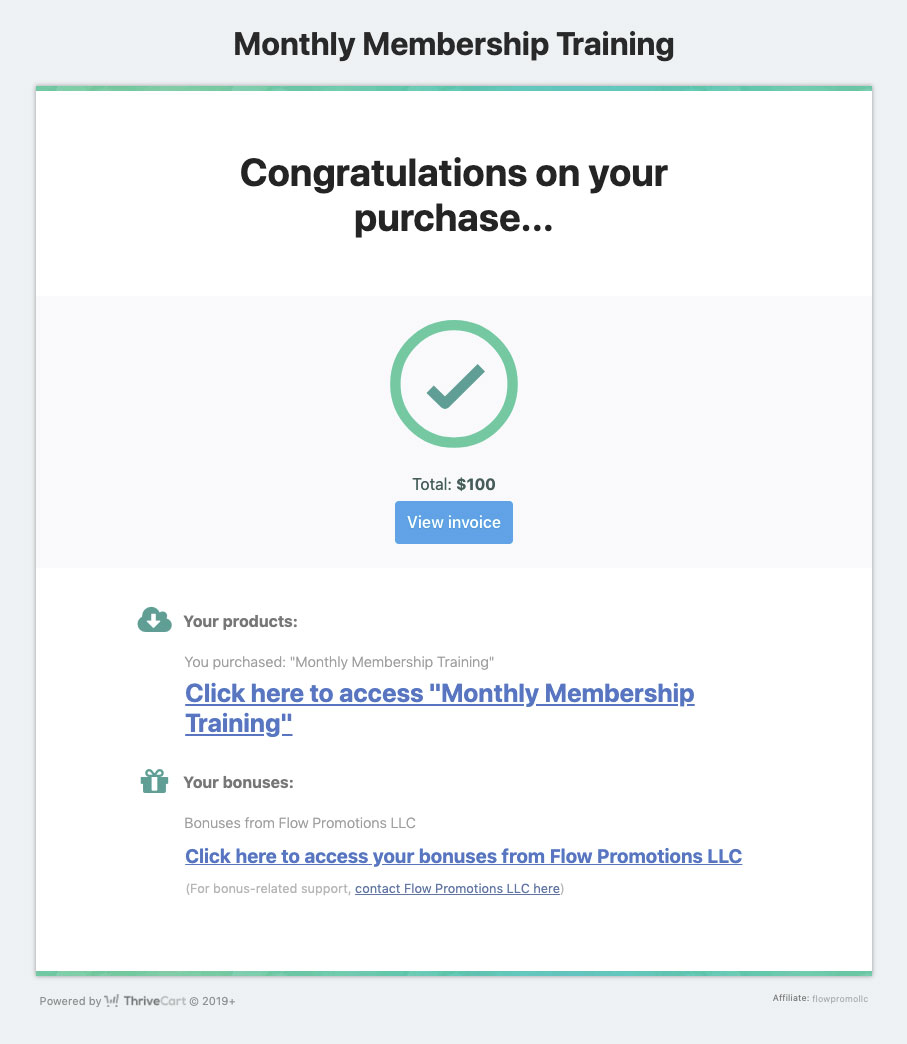 This allows you to easily provide your bonus content and details to your referred customers, automatically. If you're needing to provide more detailed access information, then we recommend using the URL to send customers to your website outlining their required steps.