When your customer goes through your funnel and completes a successful order, they'll be sent a payment notification for their order.
ThriveCart allows you to choose between two types of notifications on a product by product basis. By default, the system will send an invoice receipt to your customers after purchase as this contains the details that most vendors will want to provide.
A fully paid invoice receipt.
A basic notification.
Fully paid invoice receipt
Is suitable for business records and accounting and is the preferred choice for the high majority of vendors. It includes all required information such as
the company logo,
both the customer and vendor details,
when they purchased,
their invoice number,
how much they paid, including breakdowns of each item, taxes, and future payments (when applicable),
an access button for their purchase (when applicable),
your support link,
the ability to download the invoice as a PDF,
a link to your customer hub (where they can update their billing information if needed)
and any custom introductory text you added.
A basic notification
Is a really basic and clean notification and is more suited for those advanced vendors looking to use 3rd-party platforms to issue invoices or provide access and support to their customers. It will simply have;
your logo (when set),
your company name,
any introductory text you've set and
a quick list of the products they've purchased in your funnel.
It does not include any links to things like your support, product access, customer hub. It doesn't include things like invoice numbers or business/customer information.
Setting your invoice or notification
You can choose what type of notification to send when editing your product's settings and going to the Pricing tab.

When customising your invoice/payment notification, the next step allows you to add some introductory text before the breakdown or list of their purchases. This allows you to add a message to your customers.
Next, you can set your logo for the invoice or notification and if you're using the full invoice option, the ability to set your branding colour.
Note: if you have set a logo under your account profile and you leave the option blank here, the system will pull through the logo from your profile. The option here allows you to use a different logo for this product specifically.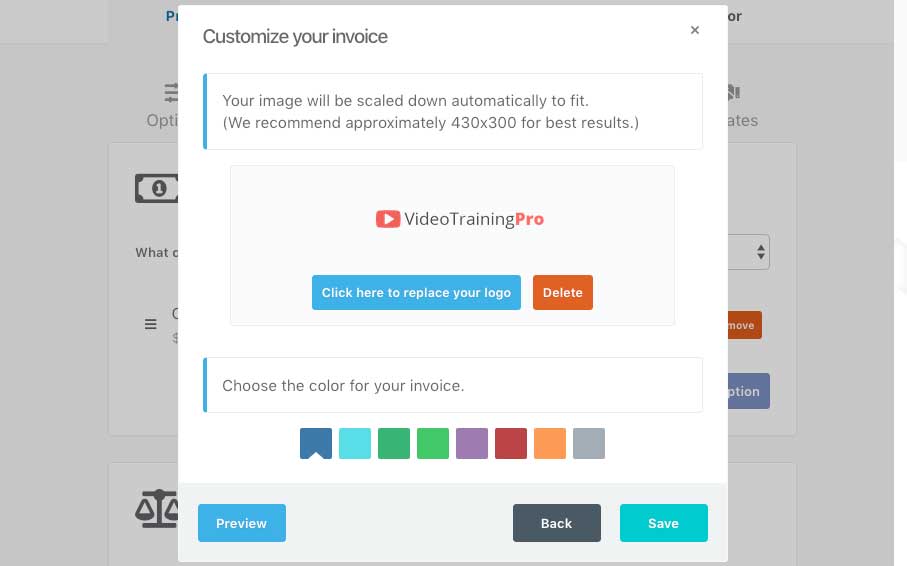 You've got a selection of preset colour values, and if you're wanting to use a custom colour, select the last option on the right and it will give you a colour picker and hex code selector.

Now that you've set up your customer's invoice receipt, you're going to want to know what information is actually sent to them and this can be found under your profile.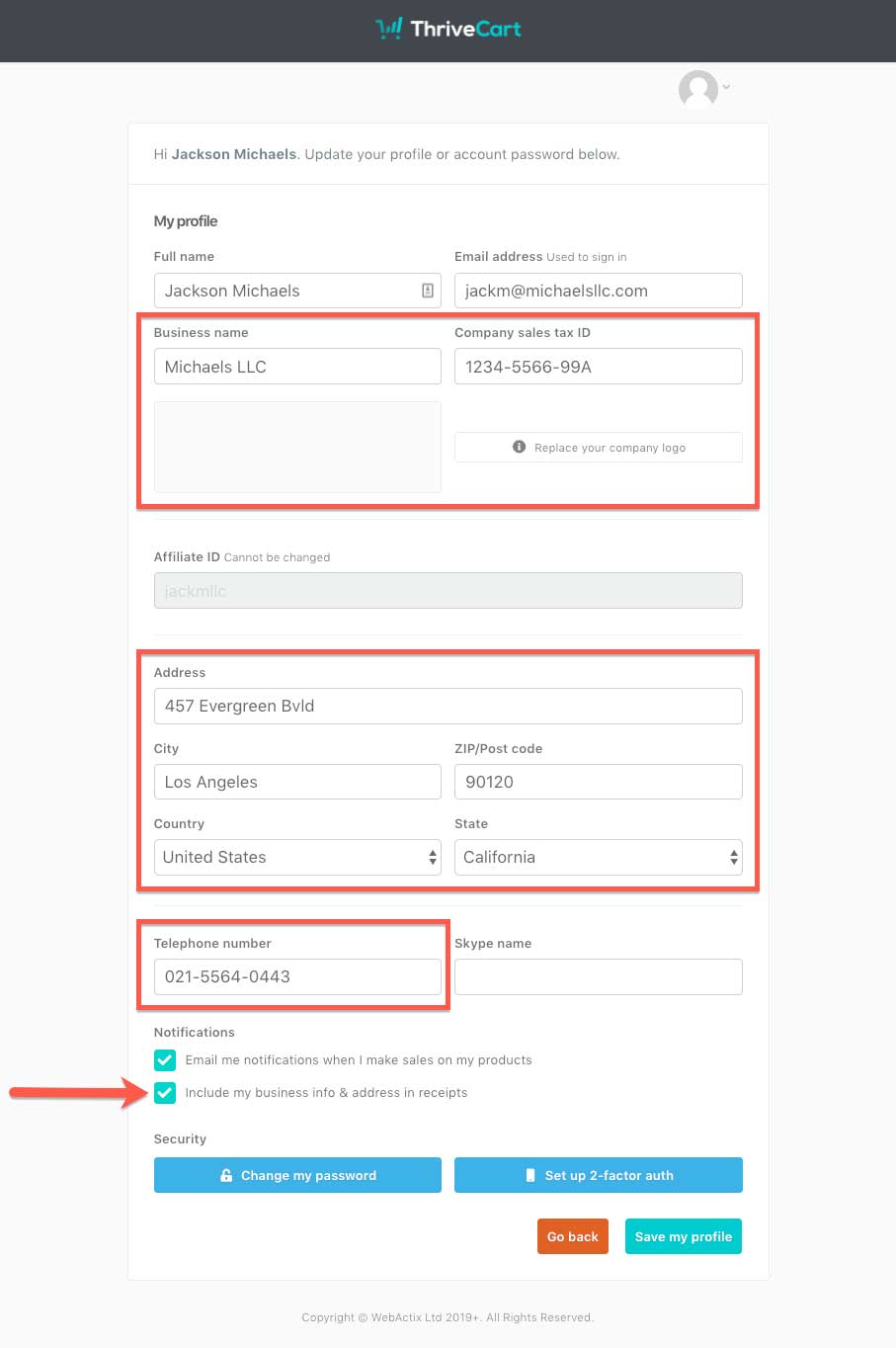 As long as you have ticked that box at the bottom "Include my business info and address in receipts" the areas highlighted in red will be included as part of the customer's invoice.
If the business name field is blank, the system will default to the full name field.
If any other information is left blank – it will not be included.
The "replyto" email in your invoice and payment notification will be taken from either your product settings (see image below) or if you've used a website address there instead of an email, it will be the email listed in your profile.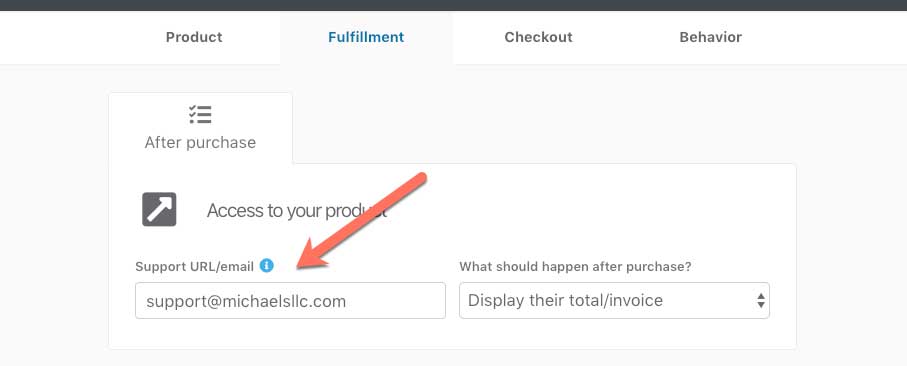 If you have any questions about this, feel free to reach out to our fast and friendly support team here.