You may require affiliates to agree to your own terms and conditions as part of their relationship with you promoting your products.
ThriveCart lets you easily add terms and conditions to your product's sign up page that your affiliates are required to agree to when registering to promote your product.
It takes just a couple of clicks to set up, so let's see how:
Firstly you need to go to your Affiliates > Product options tab and then locate the product you want to set terms and conditions for and click the button Edit sign up page.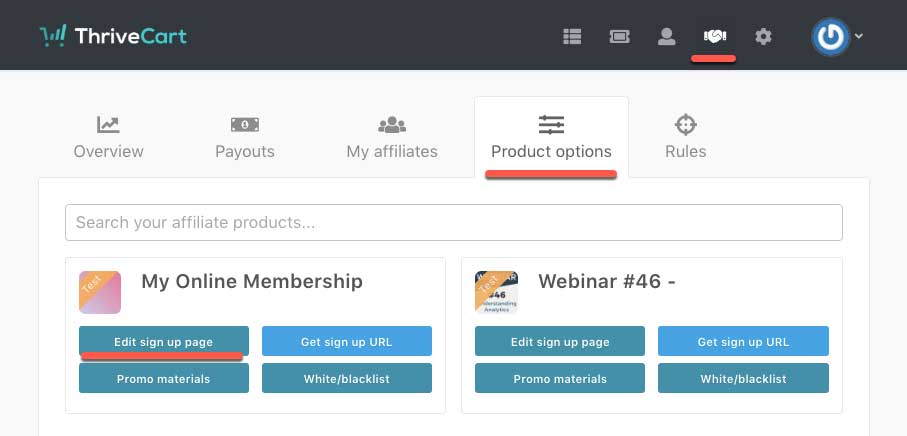 This will launch a modal window and there will be a button for Edit requested fields. You'll want to click this.

In the next section, you'll be able to enable the option to have affiliates agree to your terms and conditions before they can sign up to promote your product. You can enter your own text or a URL to a page on your website.

Once saved, when an affiliate goes to register/sign-up to promote your product, they will now be required to agree to your terms and conditions.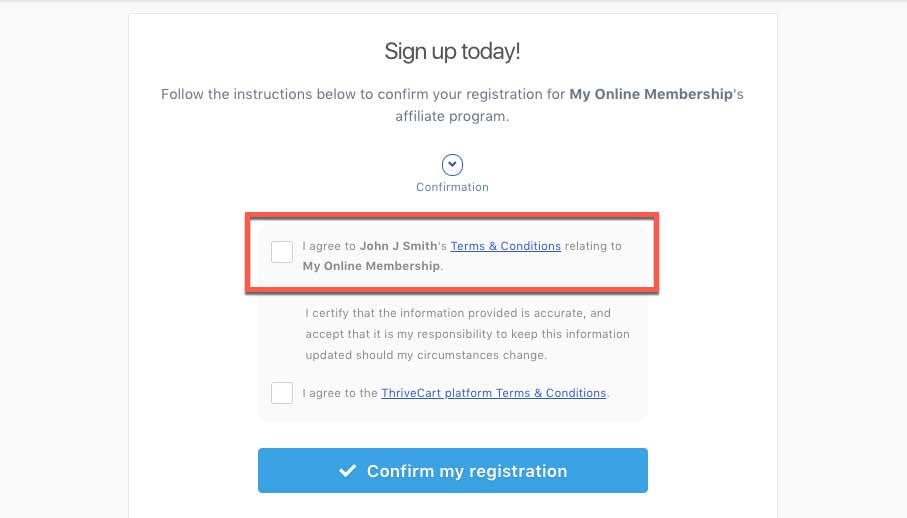 When clicking the link for Terms and Conditions, they will either be shown a modal window with your written terms and conditions or a new window will be opened and they will be taken to the URL you set in the options.
If you have any questions setting this up, please contact the support team directly.