This is a legacy cart template tutorial
Scarcity marketing is a great way to get your customers to take action.
A common form of scarcity marketing is a countdown timer letting your customers know they only have a certain amount of time to act before the offer goes away.
With ThriveCart you'll be pleased to know you can easily add a countdown timer to your checkout pages.

So to set up your countdown timer you need to head to the Checkout tab and then to the Customize tab, Then click on the edit countdown timer button.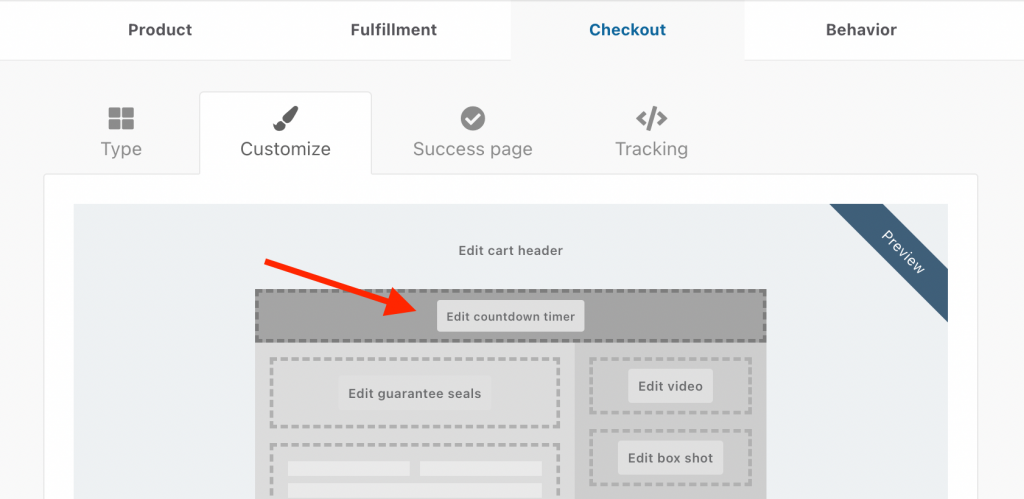 After clicking the edit countdown timer button a new modal window will appear.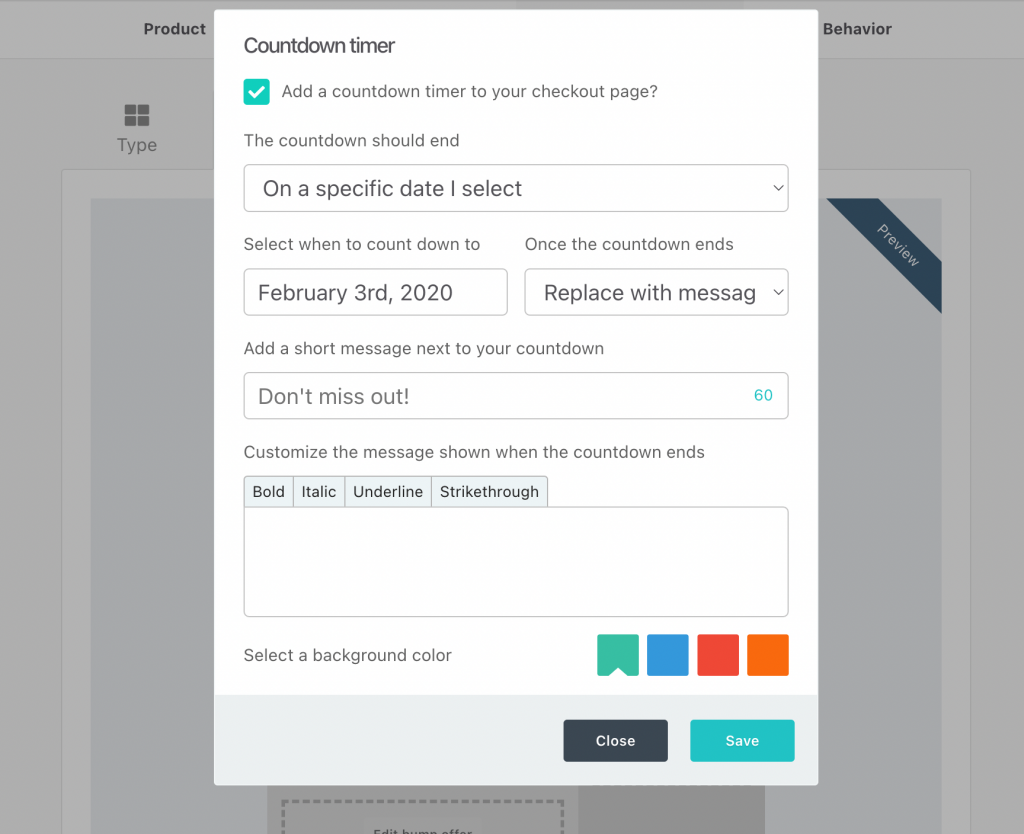 So let's go over the options;
The countdown should end
On a specific date I set
A period of time after first visit
The specific date option will allow you to choose a day some point in the future. The countdown will run until 11:59:59 pm of this date. The timezone will be local to you. So if you're in the UK and you set the countdown to end July 6th it will end at 11:59:59 pm on July 6th. This means that for someone in New York the countdown would expire at 6:59:59 am on 6th July. This option is great if you want to have a set deadline on sales for your product.
The period of time option is triggered from when your potential customer first lands on the cart page. This means that if you set the countdown to start 1 hour from when they land on the page it will trigger as soon as the cart page loads. If they then return after the hour, then end of countdown action will trigger. This period of time option is great for increased urgency and encouraging your leads to take immediate action.
Once the countdown ends
The next step is to choose what you want to occur once the timer reaches zero. If you're running the timer to a specific date you'll have the option of displaying a message instead of the cart or redirecting the cart to a custom URL.
If you're using the period of time option then you'll have the above plus the option to reset the timer – great for evergreen promotions.
Adding a short message next to the timer
Let your leads know they only have a short time to act or else the offer is gone. Give them some prompt with a short message next to the timer.
Set a background colour
Lastly, you want to make your timer standard out from the other buttons and elements on your cart page so you have the option of choosing a background colour different from your buttons.
So as you can see it's very quick and easy to add a countdown timer to your cart page and adding scarcity to your sales.