This is a legacy cart template tutorial
With ThriveCart we let you choose how little* or how much of your customer's information you wish to collect.
You can collect as little as just their email address, or as much as their business name, full name, email, address, phone number, and custom information.
You can set all of this up from within your product settings. You simply need to head to the Checkout tab, followed by the Customize tab.

On this page, you will have an outline of your checkout page and the different elements you can configure.
We're wanting to look at 'requested fields' and the 'custom fields' elements.
Clicking on the edit button for these you will be given the ability to select what you wish to collect from your customer or create custom fields to collect unique information to this product.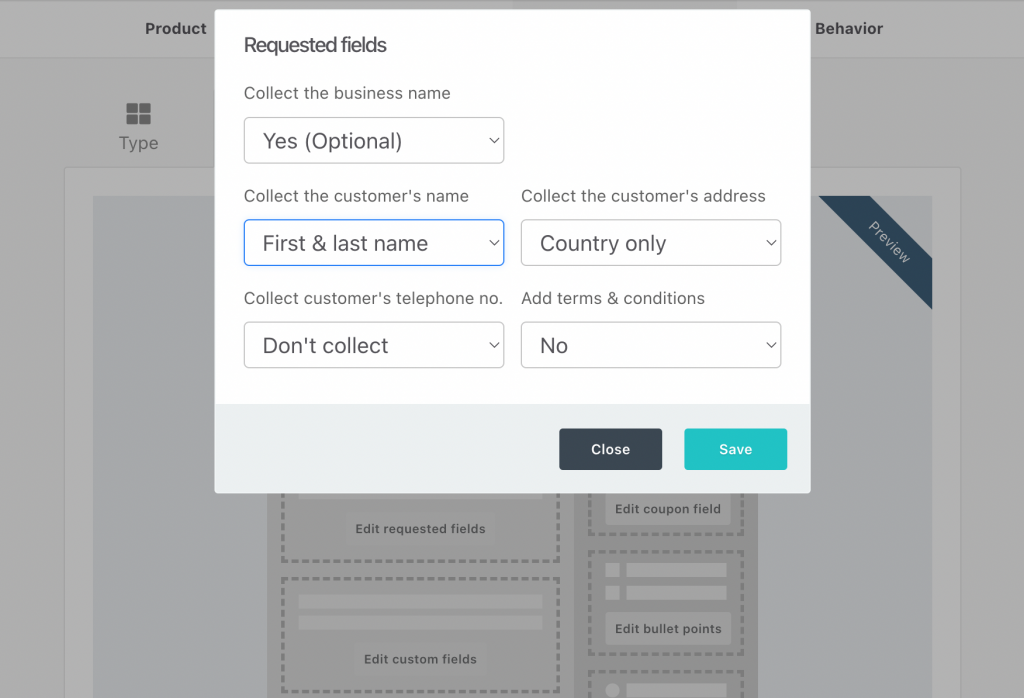 *If sales tax collection is enabled then you will be required to collect the full address.