ThriveCart offers you the ability to cancel your customer's subscriptions directly within the platform, without the need to enter your payment processor.
Let's take a look at cancelling a subscription.
The first thing you need to do is head to your transactions area and locate the transaction you want to cancel.


Once you've located the transaction, you'll need to click on the Manage button.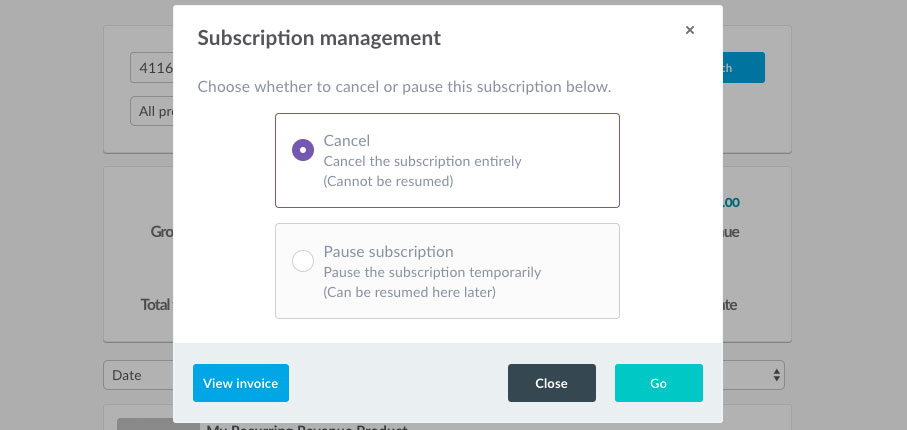 You'll then be presented with the modal window with the choice of either cancelling your subscription entirely or, pausing your subscription.
As you're looking at cancelling your subscription. You will choose the Cancel option. Then click Go.

You'll be informed that this action will permanently cancel the subscription and that it cannot be reversed. If you are happy to continue you will need to click the Cancel subscription button.

Notification will be sent to your payment processor and the transaction will be cancelled. The transaction will update to display a cancelled tag on the right-hand side so you can easily see if a subscription is active, cancelled or paused.