Having troublesome customers or affiliates? Are you needing to prevent certain customers or affiliates from purchasing your products or from accessing your checkout and affiliate sign up pages? You might want to consider using ThriveCart's built-in Blacklisting feature.
This built-in feature from ThriveCart lets you quickly and easily add problem users to a list, that will prevent them from purchasing and disable pages and checkouts from loading at all for them. You simply need to add their email address (to prevent ordering) or their IP address (to prevent pages from loading).
Let's add a user to your Blacklist
The first thing you need to do is head to your settings area in your ThriveCart dashboard.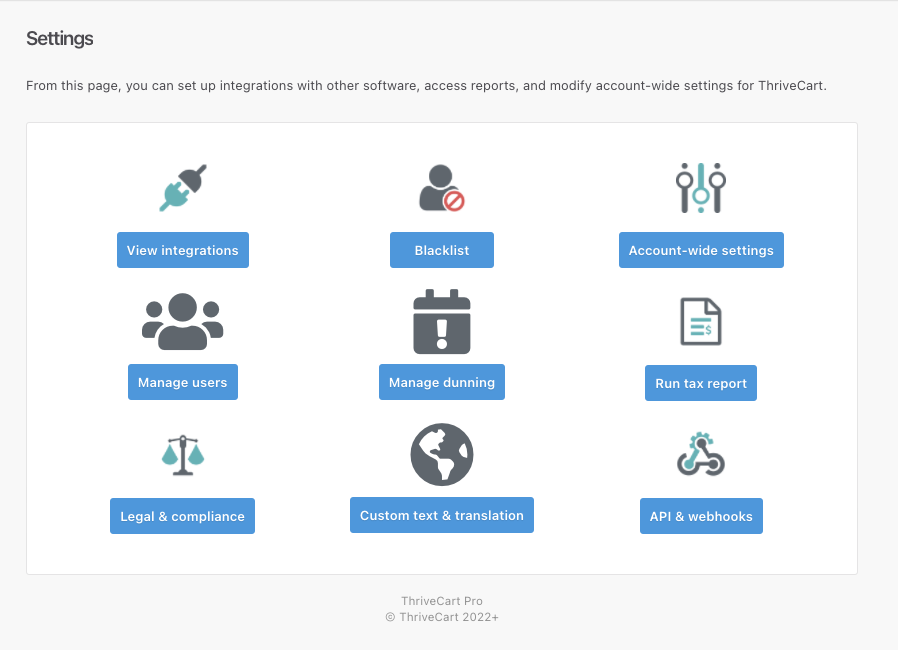 Next, you need to select the Customer blacklist option.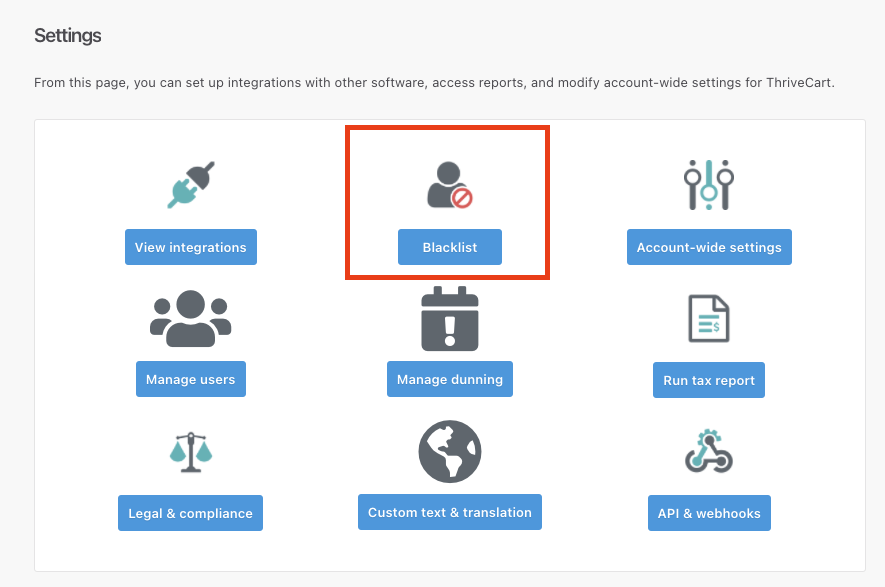 In your Blacklist area, you can search through existing email and IP addresses, or you can click the Add to blacklist button.

This will launch a modal window where you can enter the email address or IP address of a user you wish to blacklist.

Once a user is in your blacklist, you can easily delete them and allow access again by hovering your mouse over their entry and then clicking the delete button.

If you're not sure how to get the IP address of a problem user, you might want to look at your website's logs, or if they have previously purchased, your payment processor should provide this to you in the transaction details.
When a customer is blacklisted from your product and tries to purchase, they will be shown a message saying "This purchase is not available; please get in touch with the account owner".

If you have any questions regarding the blacklist feature, please contact the support team directly here.