In this article, we're going to cover how to add a video into your lesson that your students can watch.
Adding videos is as easy as
dragging the 'video' element into your lesson where you'd like your video to go,
then taking your embed code from your video player,
then pasting that code into the Video element in your lesson editor.
For example, below we have dragged the video element into our lesson area and set the width to 100%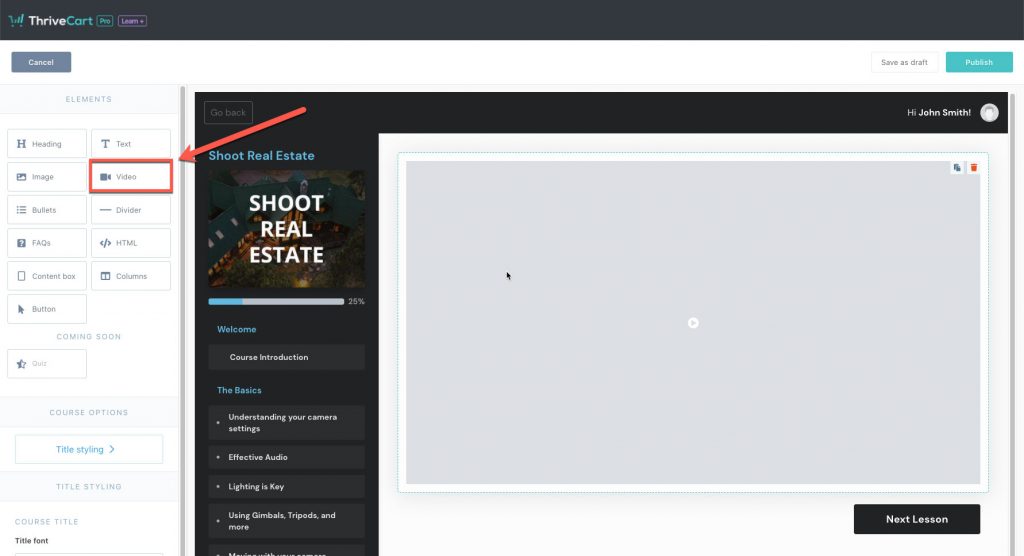 Next, we need to get our embed code from our video host. You could be using one of many video hosting platforms such as YouTube, Vimeo, Wistia, and more!
Whatever video host and player you're using, make sure you get their embed code. A URL to a video won't work.
For example, below is a couple of examples of what/where the embed codes for Youtube and Vimeo look like and are located.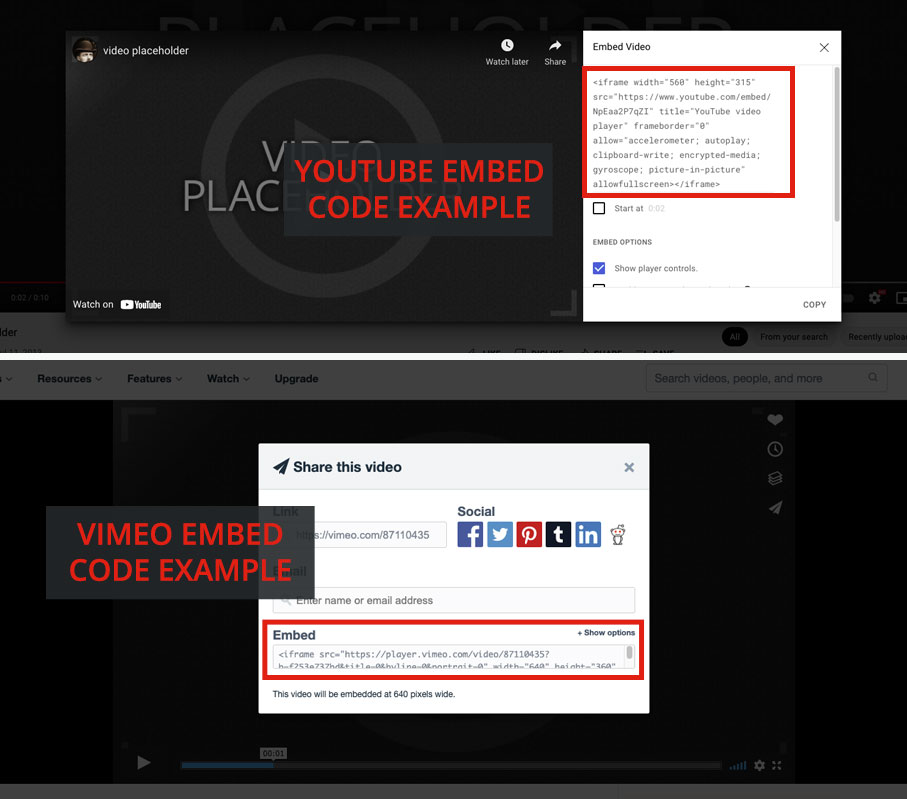 When adding a video from a number of popular sites, we'll automatically try and create a thumbnail to show in your lesson editor.
It is completely normal to see a grey box in the admin area if we're unable to generate a thumbnail example from your video's embed code. The code will load on the front-end that your student sees.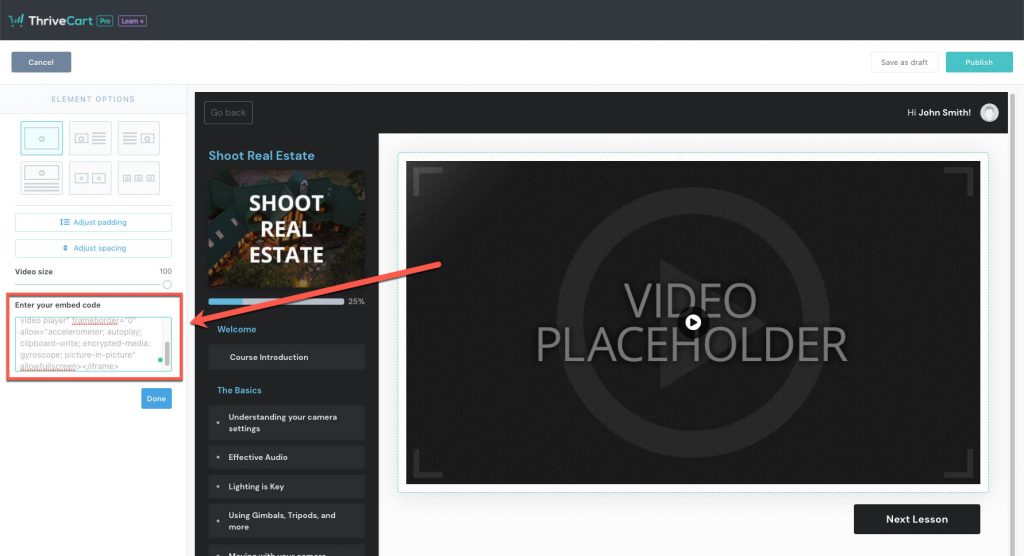 If you have any questions about adding videos to your lessons, feel free to reach out to the support team directly.