To integrate your Demio account with ThriveCart, you simply need to copy your API Key and API Secret from your Demio dashboard under Settings > API to the fields in your integrations settings within ThriveCart.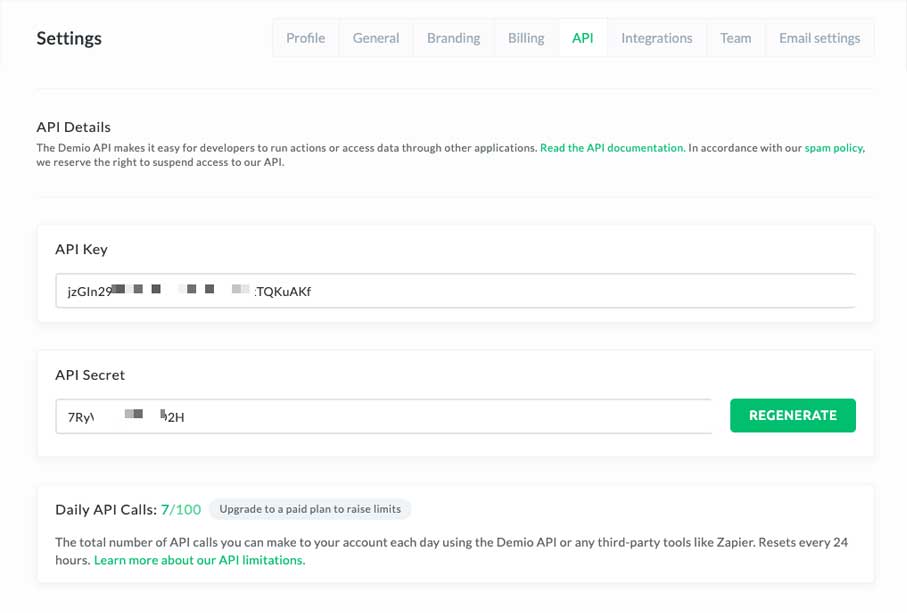 Once you have done this, you will be able to add users to webinars within Demio via your product's behaviour rules, triggering for a range of events such as
Abandoning the cart
Purchasing a product
Successful recurring payment
+ More..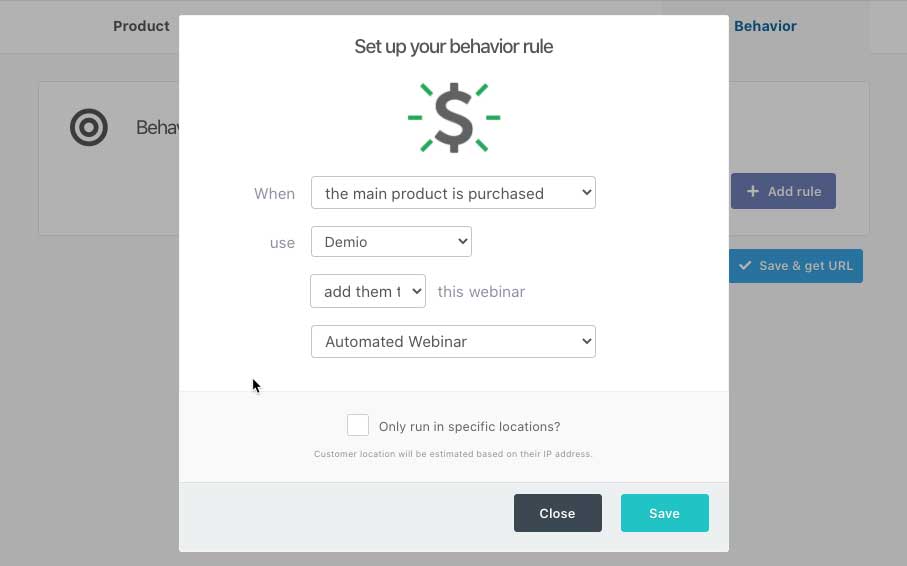 What does this integration support?
When using ThriveCart to power your sales and sending customer information to Demio, you will be able to
Register user for Standard event
Register user for Series event
Register user for Automated event
When you have a recurring webinar, the customer will be automatically enrolled into the next available time slot.
After a customer has been added to your Webinar, they'll receive a confirmation email from Demio with a link to the event and confirmation of the date/time.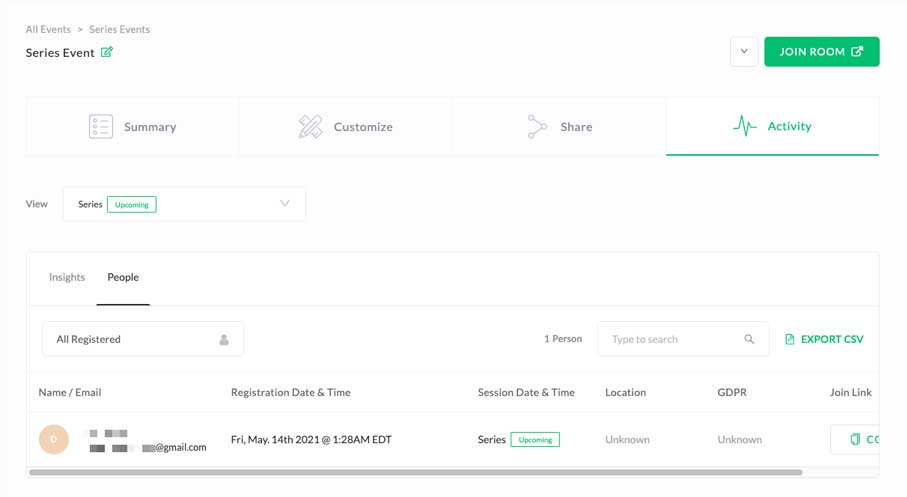 Demio – specific troubleshooting
Users not getting added to Demio – the most common reason for this is that you've used up your API quota for the day. Demio have API limits that vary based on the plan that you're on.
You can see your limit by going to the Settings > API area in your Demio dashboard.
If you have any issues integrating with your Webinar platform please feel free to reach out to the friendly support team who will be more than happy to help you further.