When you log into your ThriveCart account you're going to be presented with your dashboard & business insights.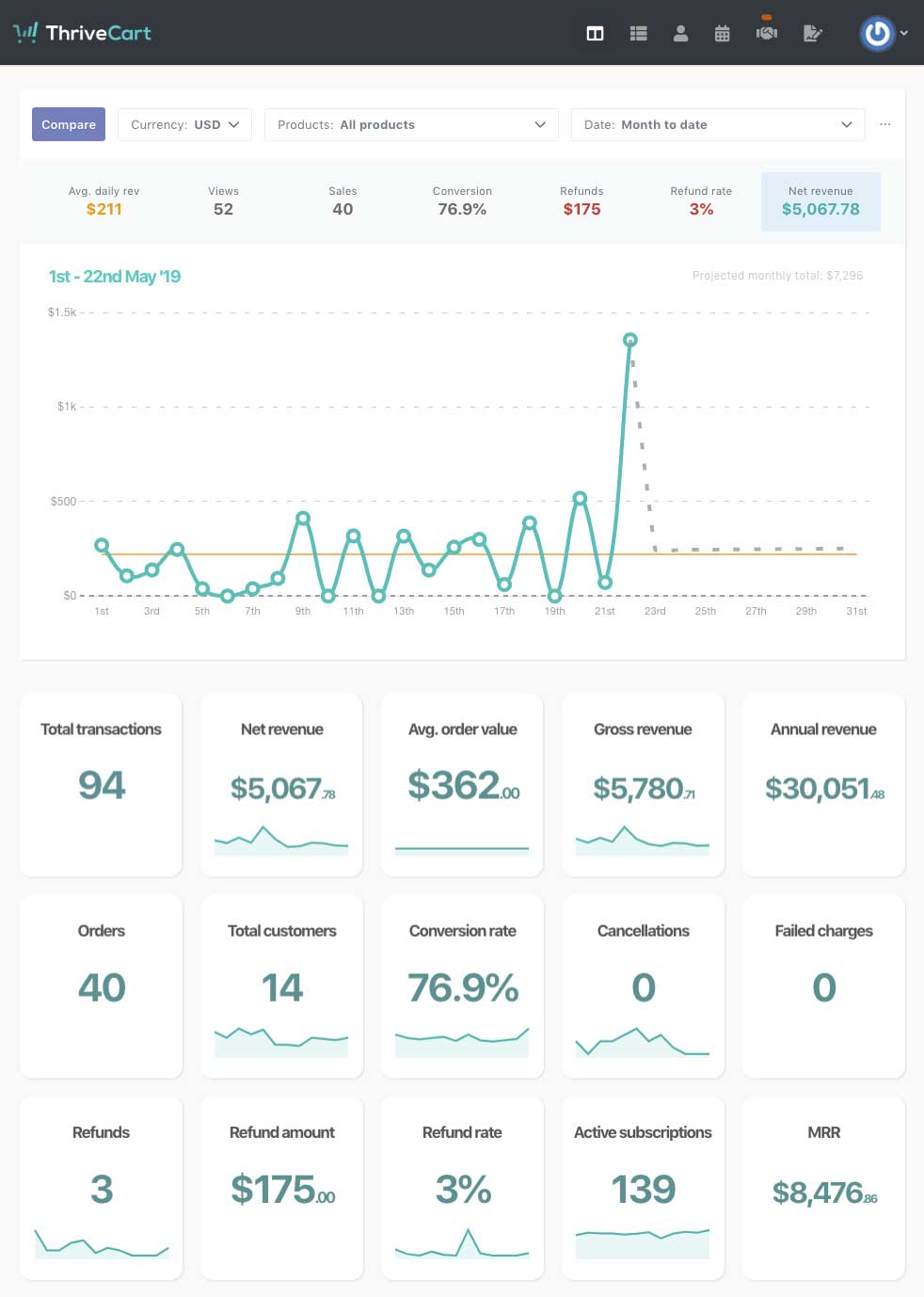 Your dashboard has several areas that allow you to navigate your account and view what's important to you.
1. Your business insights & prediction engine
The forefront of your ThriveCart account is now your very own business insights and projections dashboard.
Our insanely powerful dashboard lets you quickly and easily access key metrics about your business, letting you easily drill down on how your business and products are performing.
We display all your data from all payment processors, with no limitations on time. Want to go back 3 years and check the performance of a product on a specific date or period? No problem.
You can even quickly and easily compare two points of data directly in your dashboard to see how they're performing. Want to compare your best selling product's data from last month with this month to date? A couple of clicks and you can easily have this data at your fingertips.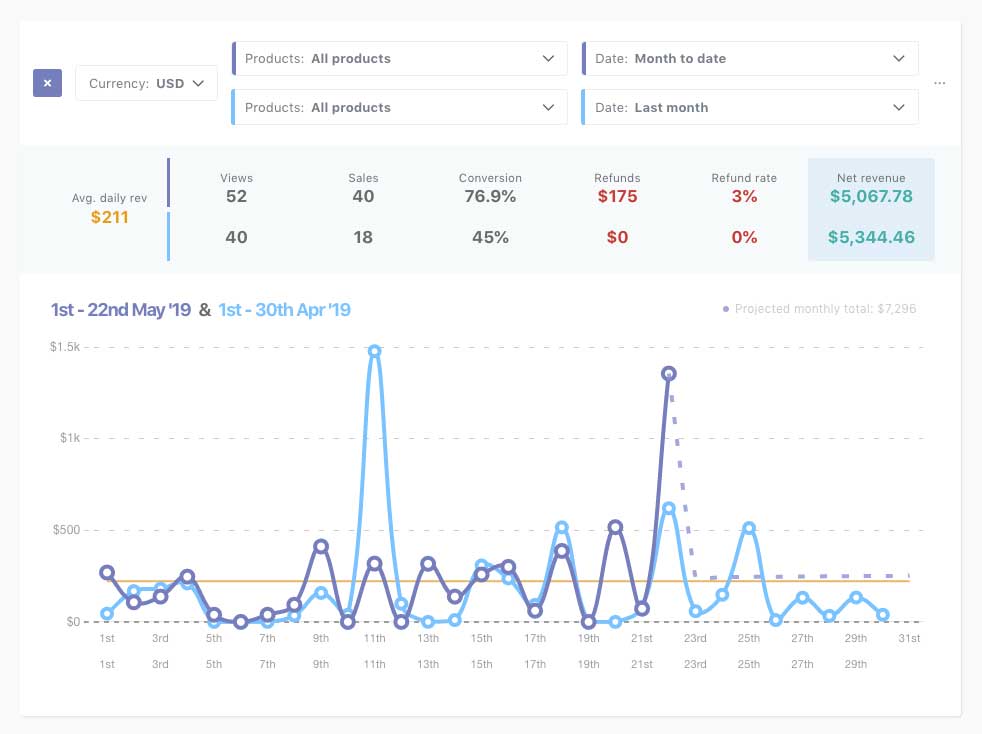 This also leads to our very own specialised prediction engine. Where you can see intelligent predictions of future revenue and different metrics. This system intelligently learns more about your business as more data is collected and updates automatically as time goes by.
That's not all, each data point along the top can be individually selected and you can see statistic around the specific metric. Want to know the actual sales amounts (and view predictions), simply click the sales section to view this data.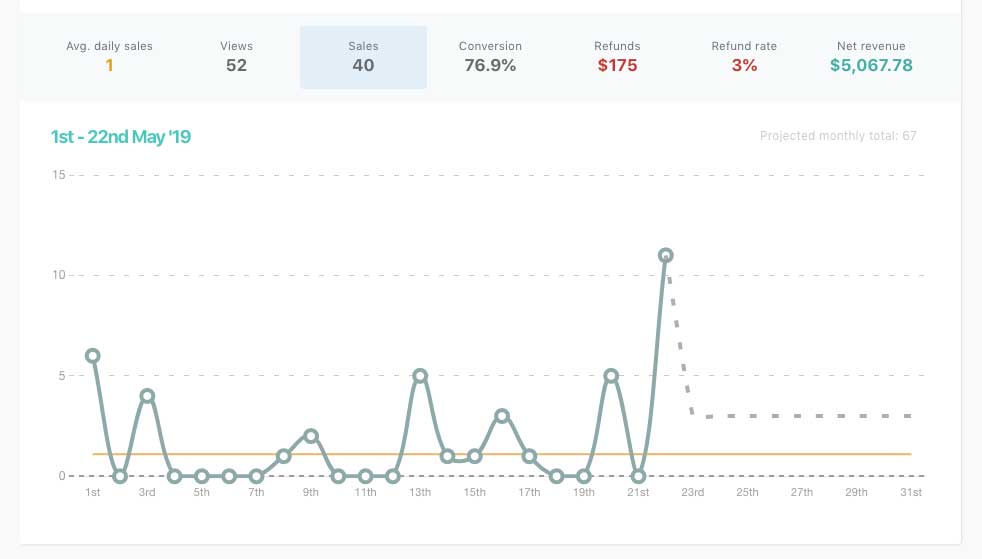 If you however over a specific data point on the graph, the figures at the top will adjust to reflect that specific period. Also giving you the option to 'view' and get taken through to your transactions area for that date (or date period).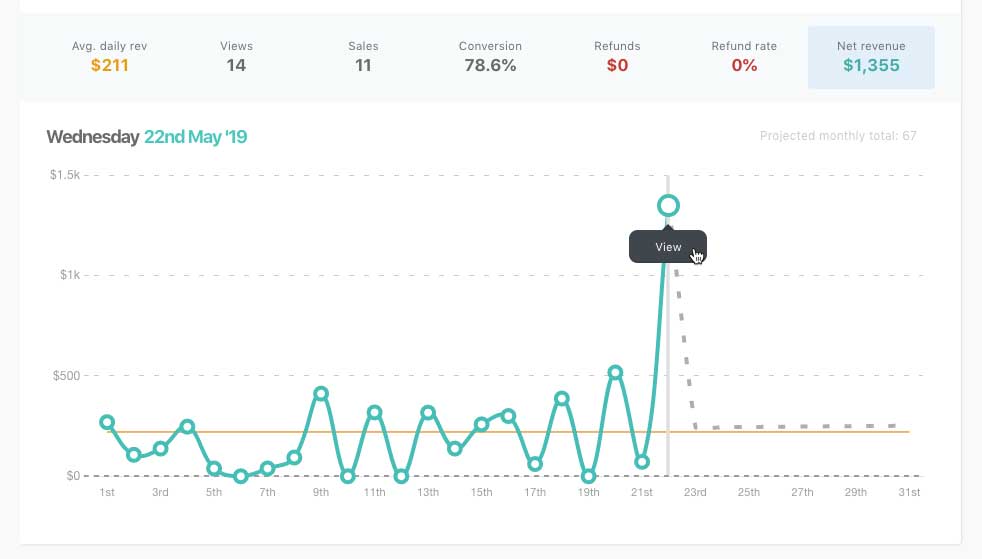 Finally, we have your business metrics and what's really important to you. These tiles are customizable and movable!
You'll have access to a wide range of tiles which you can use to customise your dashboard, so you can see exactly what you need to when reviewing your account.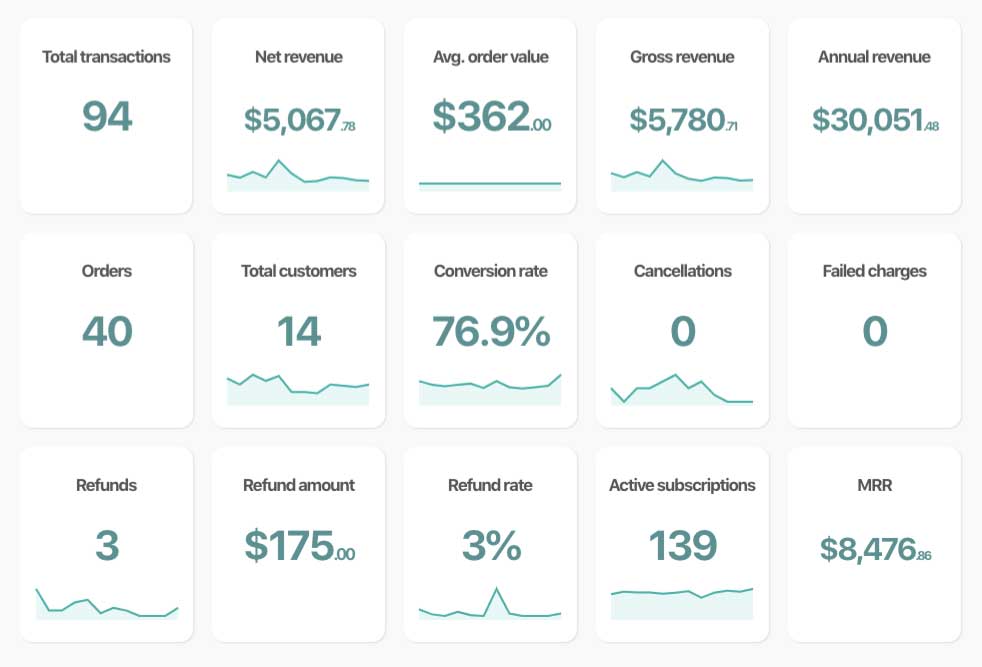 You can customise what data you see in your tiles by clicking the 3 dots top-right of your business insights.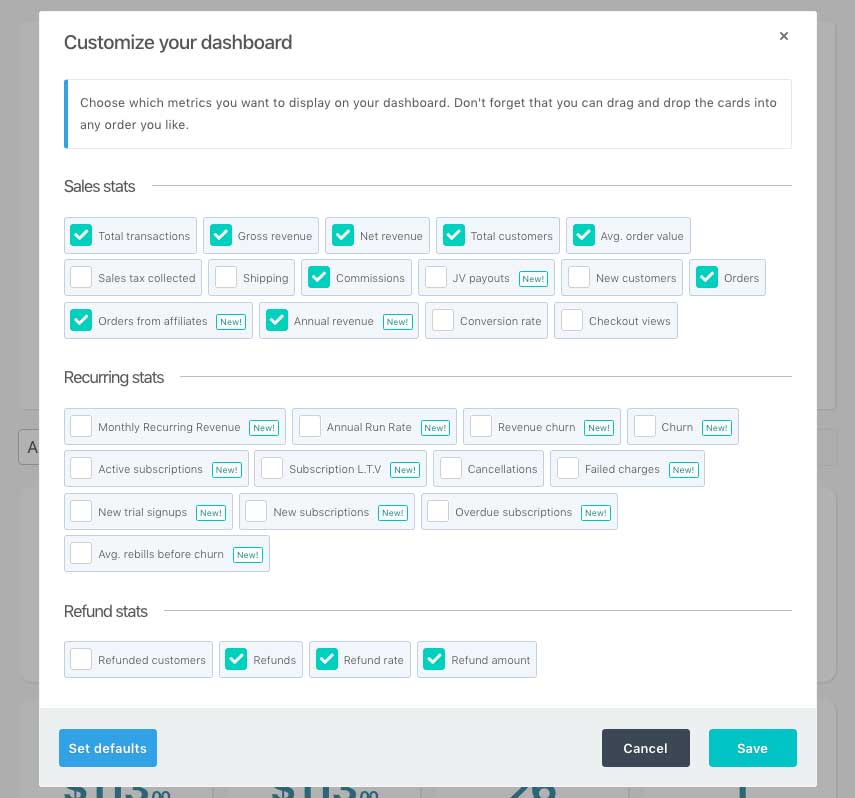 Changing the order of your tiles is as simple as drag & drop into their new position (note that layouts and tiles are saved to your device).
If you want to remove a tile from the dashboard you can easily hover over it and click the X icon on the left. If you're not sure how a specific statistic is calculated or what it means, you can also click the information icon on the right of the tile and it will flip to show you a description (clicking again will revert it back).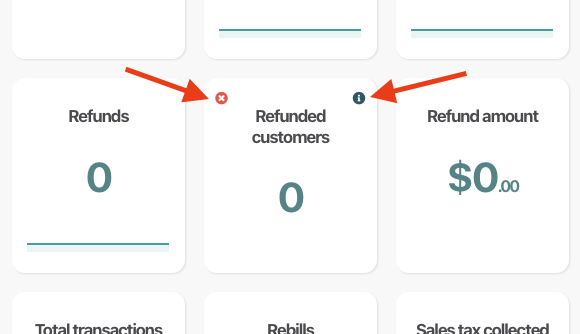 As you can see, your dashboard is where you go to see all the important metrics of your account, customisable to see exactly what you need.
2. Navigation

This is your main navigation area. You can quickly access;
The main dashboard (stats/business insights),
Your Products (which include upsells, downsells, split-tests, and coupons),
Your transactions, including subscriptions
Partners area (including affiliates and the JV contracts functionality)
Learn (your course management system)
Under your account drop-down on the far right, you have additional options such as your profile information and access to your settings area.
If you have any questions or need any assistance please don't hesitate to get in touch with our fast and friendly support desk at support@thrivecart.com