ThriveCart has a number of anti-fraud and bot prevention systems in place to help prevent card-testing and other automated or malicious behaviours.
We also give you the ability to select what type of CAPTCHA service is used to combat automated Stripe and Authorize.net purchases.
By default, new accounts will use Google's reCAPTCHA service, but you can optionally change this to hCaptcha if you're not wanting to share customer analytics and behavioural data with Google. You can also choose to completely disable this security feature.
To manage your settings, simply head to your Settings > Account-wide settings > Fraud prevention settings area.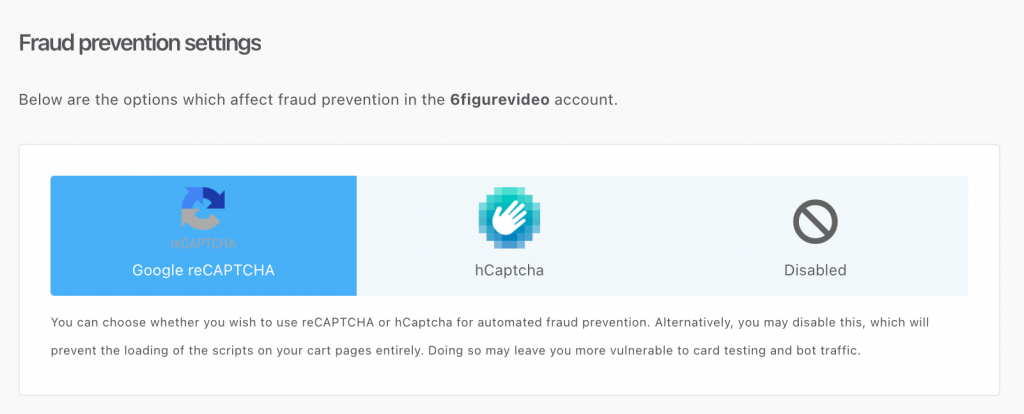 These systems only trigger when customer behaviour appears to be suspicious or fraudulent, and when triggered, your customer will see a standard 'challenge' to prove that they're a human, non-automated user. This may be a standard request to 'Click all of the images containing traffic lights', or other simple tests.
Note: These options are not enabled for PayPal purchases, as they have their own bot detection in place.