Our mission at ThriveCart is to help you save time, whilst increasing revenue. One of the powerful features we offer within the platform is the ability to send your customers a fully formatted invoice for the payment (default).
This removes the need for a 3rd-party invoicing platform for the high majority of users and helps reduce requests from your customers wanting an invoice for their accounting.
Not only does this save you the additional costs of needing further software to generate these paid invoices, but it also saves you and your team valuable time in creating and generating them.
We do understand, however, that some vendors prefer to have a simpler notification sent to their customers in cases where they're wanting to use their own invoicing system or if they're wanting to follow-up with more personalised on-boarding and receipts.
The great news is that you can easily set this up on a product by product basis, meaning some products send a full invoice and some send your simple sales notification.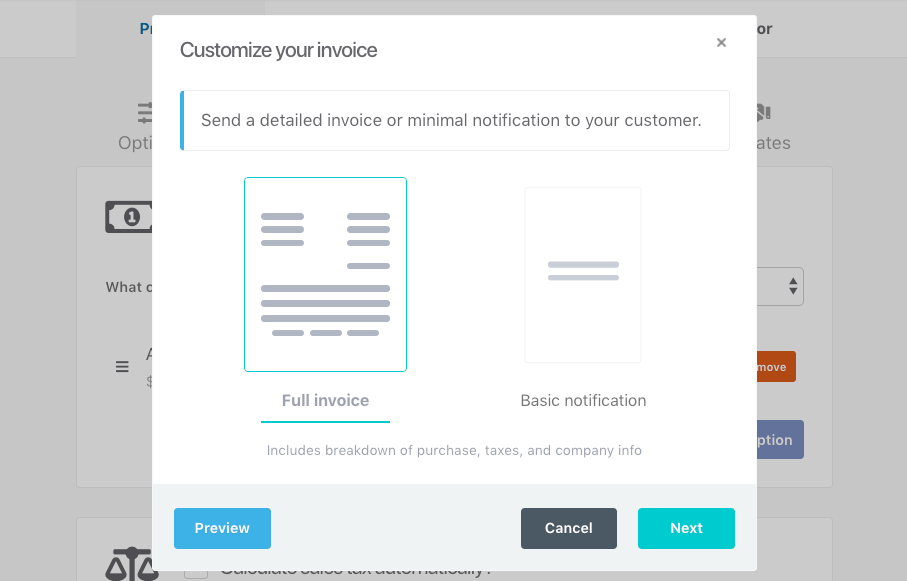 Want to know how the two differ? Check out the comparison below: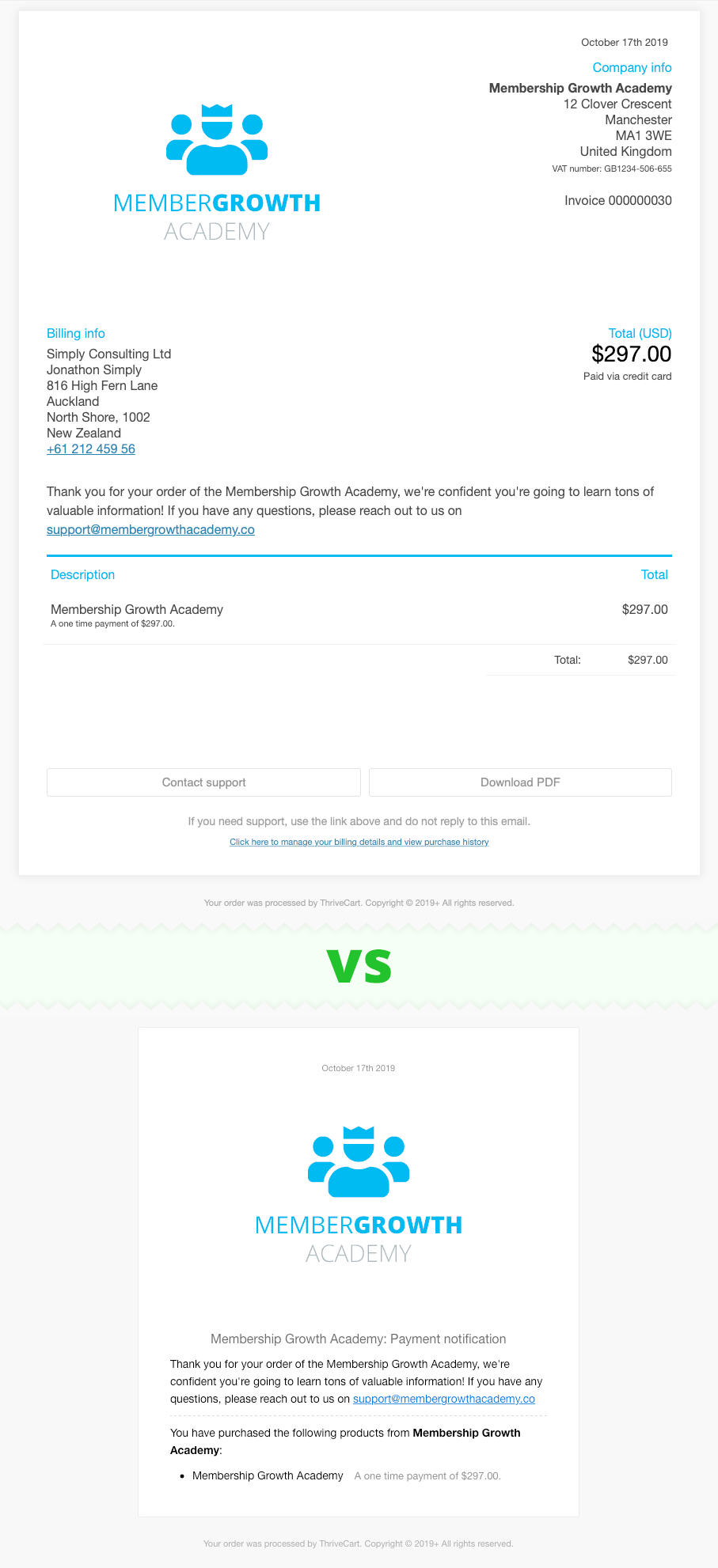 So as you can see, ThriveCart gives you the flexibility and power to notify your customers of their payments as needed. You can find more details on setting up your invoices in our further helpdesk article here.
If you have any questions, feel free to reach out to the team here.
Q. Can I disable payment notifications entirely?
Payment notifications for recurring payments are optionally enabled by vendors when setting up their subscription settings. For a customer's initial payment we will always send either the paid invoice notification (default) or the simple notification.