Older users of Authorize.net may come across a message when trying to complete a live transaction through their checkout. A message will be displayed saying "There was an error processing your payment: customer information manager is not enabled. Please click the button to go back and try again".

It appears that newer Authorize.net accounts come with this feature automatically enabled, but older accounts will require you to enable it.
Customer Information Manager is required so that ThriveCart can set up your payments and your customers inside your Authorize.net account.
So let's take a look at getting this set up.
The first step is to log into your Authorize.net account and click the Tools link in the top menu.

Next, we need to head over to Customer Information Manager in the left-hand menu.

At the bottom of this page, we need to click the link that says Sign up for Customer Information Manager (CIM) Now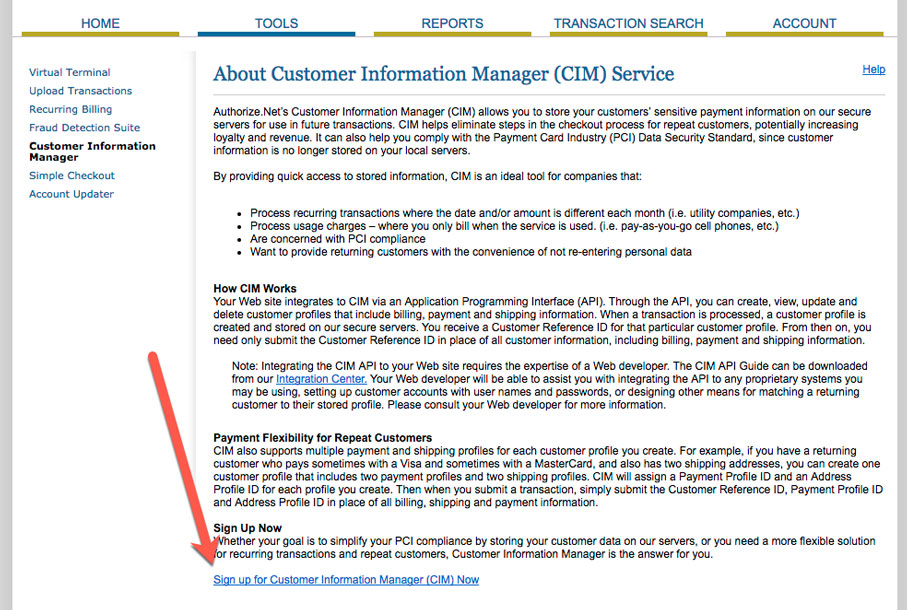 Please read through the additional service terms and conditions, then tick the box confirming and click I Agree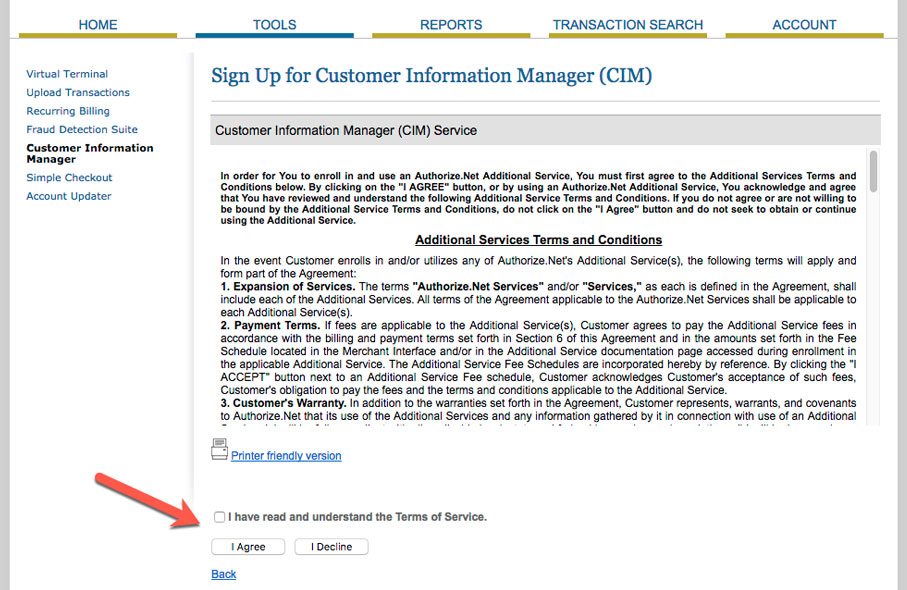 Customer Information Manager will have now been set up and ready for you to use.

If you have any further questions please don't hesitate to get in touch with us directly.